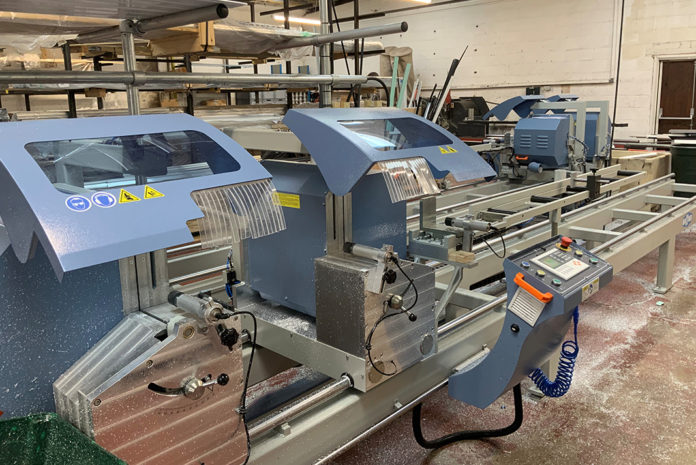 The team at Planet Roofing has reported that it was so delighted with the quality and reliability of Haffner Murat machinery, that the company has invested in a second new machine.
Paul Rickman, of Planet Roofing, said: "We first approached Haffner Murat at the start of 2019 and purchased a new TT405 computerised saw. The quality and the efficiency of the machine has resulted in us approaching them again and have now purchased a second TT405 computerised saw to help further improve our manufacturing efficiencies."
The TT405 computerised saw is a double cut saw for PVC-U and aluminium profiles up to 70mm which is said to give it great flexibility. According to Haffner, the accuracy of the machine is impressive too, a feature that Paul wholeheartedly agrees with. He said: "The machine delivers on many levels. It is very straightforward to use and cuts fast and accurately every time. It offers a small footprint as it takes up little space in the factory which suited our manufacturing layout. We also took the option of having an extra long 6m bed added to the machine to suit our requirements and this is a feature that similar saws just cannot deliver. It is a well-designed machine and we are delighted."
The TT405 computerised saw uses touch screen technology which can be operated via USB data control or a network connection. You can pivot the saw heads from 45 to 90 degrees and set up point to point cutting via the computer, eliminating profile tolerance and improving quality.