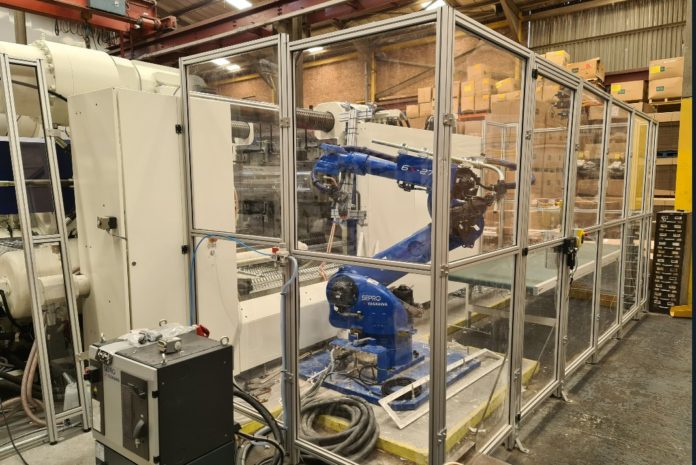 ODL Europe, which manufactures high-quality core products and value-added upselling lines, has taken delivery of an injection moulding machine for its door cassette production. Nathan Barr, ODL's managing director, said: "This is great news for our business and customers because it gives us control over our complete cassette production and means we aren't reliant on third parties."
Nathan added: "The increase in demand every business has seen in recent months is good news for our industry. At the same time, it has caused supplier delays and increased pinch points on production output. This latest machine investment allows us to take control of our product inventory, to minimise the impact of industry-wide delays on our customers."
The machine is a 1,200-tonne, Jupiter, two-platen injection moulding machine from Haitian Plastics Machinery, the world's largest producer of plastic injection moulding machinery. The Jupiter is the fifth machine to be installed at ODL Europe, and increases production capacity by a further 25%.
Nathan said: "Absolute Haitian Corporation has been instrumental in the supply of machines to ODL in the US, and their expertise has been invaluable in our UK operations too." The machine was delivered to the Bootle-based business, Merseyside, in May, with production schedules running from the end of June 2021.
"Having anticipated a rise in product demand in 2020, we commissioned the machine investment. It was due to be delivered in March 2021. Due to the global shipping container backlog, this has delayed receipt of the machine by six weeks, but we are committed to getting up and running as quickly as possible."
The new machine is part of a much larger series of investments by ODL Europe to help meet its continued growth strategy. This has included several new appointments of senior personnel and the company has launched three new composite doors this year, including the Guardsman Composite Fire Door, which is the result of a six-figure investment in research and development, and delivers impressive and consistent test results.