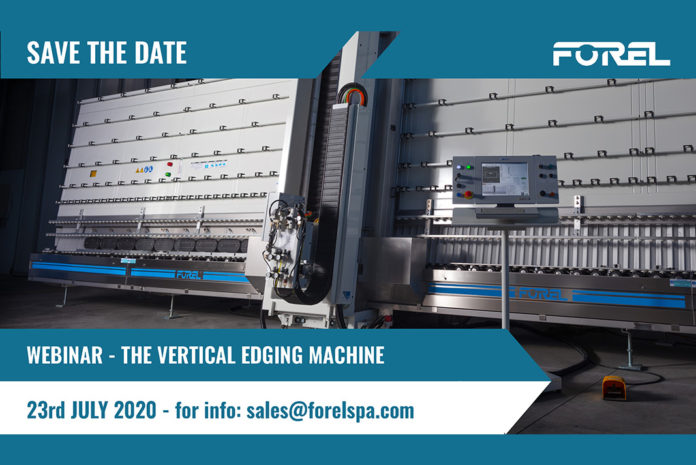 Forel is inviting its customers to a webinar, scheduled for 23-24 July, that will focus on its Art. EM vertical edging machine.
Capable of arrissing, grinding and polishing, the Art. EM made its debut in 2008. According to Forel, it is one of the best solutions available for glass edge processing and it can be used in the pre-tempering process connected to washers, tilting tables, automatic batch loading and unloading systems, at the beginning of an IG line or integrated within an automated system for automatic glass sheets handling and sorting.
For more information and to register for the event, email sales@forelspa.com.