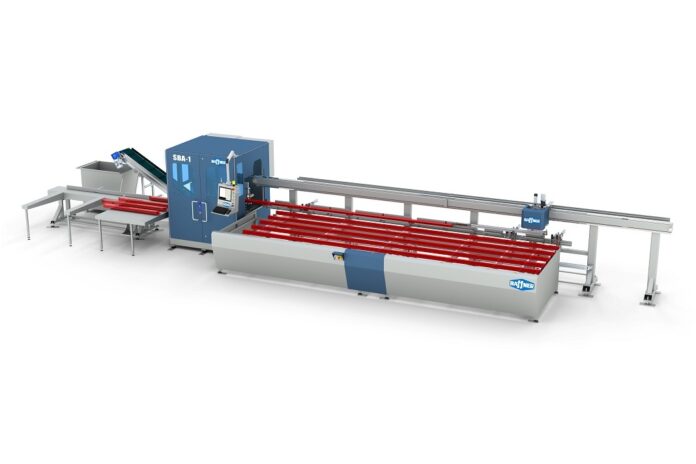 Haffner is to launch two new PVC-U automated machining centres in the coming months, we can report. "As a business committed to delivering the machines our customers need, we have extended our SBA machining centre portfolio with the addition of two new machining centres," said Dave Thomas, who is the machinery business' CEO.
Describing the features of the two new machines, Dave continued: "Like all our machines, they have been designed to deliver high levels of automation throughout the fabrication process, speeding up production, improving product accuracy and turbo-charging efficiency. The two new machines are suitable for fabricators at all levels looking to scale production output as fluctuating demand dictates, with minimal resources."
The new SBA-1 machining centre has been designed and built by Haffner to assist the smaller fabricator who wants to compete in a market where labour prices are high and skilled workers are hard to find, Haffner's representatives have said. This machining centre is set to allow fabricators to cut and route between 300 and 400 windows a week with just one operator.
The other new machining centre, the SBA-5, has all the attributes of the SBA-4 but includes additional servos to further increase routing times on both door profiles and night vents. Dave added: "The benefits of automating window and door fabrication have always been clear when boosting efficiency and productivity on the factory floor.
"Automated machines speed up the manufacturing process and can amplify the workforce by achieving more output with less skilled manpower. This allows fabricators to adapt to the current workforce shortage, help create more efficient processes and relieve existing workforce pressures too."