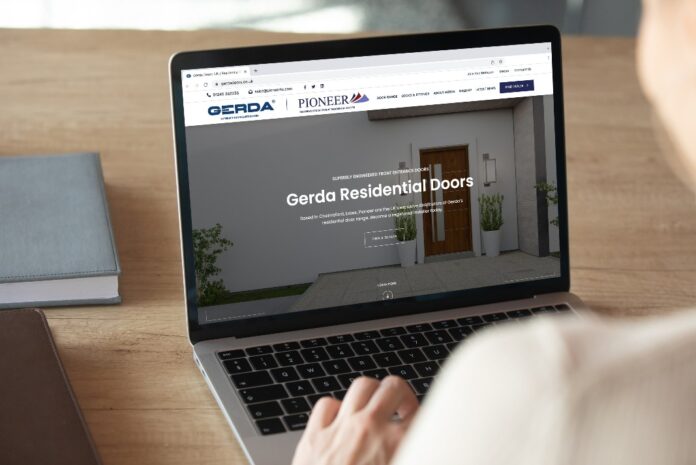 Gerda has a new and UK-specific website through which British homeowners can specify residential door products. Gerda residential doors have been developed specifically for the UK market, and were successfully launched at last year's Fit Show.
Representatives of Pioneer Trading, the exclusive distributor for Gerda in the UK, used the Fit Show to launch a range of Gerda's unique steel and aluminium front entrance doors. Stylish, elegant and with an emphasis on high security with superior thermal performance across all of its products, Gerda doors are superbly engineered, Pioneer's representatives say, using the finest steel and aluminium door construction techniques. They added: "With high performance levels and unique construction methods and materials, Gerda Doors are an effective alternative to conventional composite doors."
The website (gerdadoors.co.uk) offers details of the four key options available: Optima, Thermo Premium, Thermo Prime and Altus. It also describes each option in detail, including handles and hardware. A Q&A section of the website offers homeowners advice and information about Gerda and its products, particularly why Gerda doors are different from any other brand of residential door that is currently available in the UK.
The site displays an extensive photo gallery of examples, to guide homeowners, after which they can find a local Gerda dealer. For more information about the products, call Tina Beal on 01245 362 236.