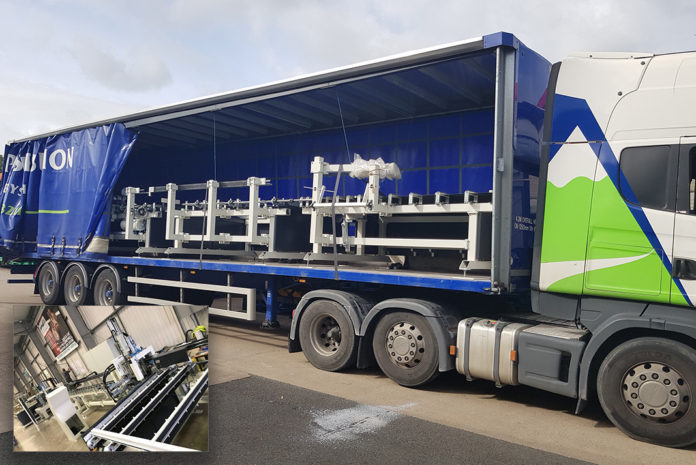 Established in 1988, the Crystal Clear Group says it has always had a focus on providing commercial and trade customers with high-quality PVC-U fenestration products.
In August 2020, in the midst of months of unprecedented demand in the industry following lockdown for the COVID-19 pandemic, Crystal Clear's CEO, Martin Randall, said he made a decision to upgrade his fabrication machinery with something that would not only enhance operational efficiency but also provide consistent quality across all products.
His choice was a Supercut 6 cutting and machining centre from Avantek Machinery. Within 24 hours of the decision, three Avantek team members are said to have made their way to Hertfordshire to visit Crystal Clear Group to meet with the team and to prepare the factory for the arrival of the 23m long Supercut 6.
Crystal Clear's operations director, Tim Goldspink, commented: "The planning process was key. Two automated saws had to be moved out of production whilst installing the Supercut around the factory's existing layout – and with such a large machine, we had to make sure it was installed safely.
"Dave Fox, Avantek's Supercut manager, delivered a CAD drawing of our facility and showed us the most efficient way to set up the factory, which was superb."
Martin Randall commented: "We've been using separate machines for cutting and machining for decades. With the need to increase production also came the need to increase efficiency without sacrificing quality – and the Supercut delivers both.
"With the Supercut 6, profiles are cut and cleaned in one motion, all with only one machine. It also moves all off-cuts into the waste basket for ease in recycling – which is paramount to our operations.
"The fact we could have all this within a few short weeks was what really swung it for me – and the Avantek team have been so easy to deal with."
The Supercut 6 was delivered two weeks after Martin's initial telephone call to Avantek and will reportedly take just four weeks to set up from start to finish – including working with software companies and training staff to run it.
Martin continued: "The Supercut replaces almost a dozen smaller, less efficient machines in our facility. It delivers the consistently excellent results that we expect and are known for. It will also allow us to streamline our operations, and further increase our productivity by up to 1,300 frames per week.
"We're excited about the future and the move to invest in the Supercut 6 now will help us to manage the unprecedented demand we've consistently seen over the last few months."