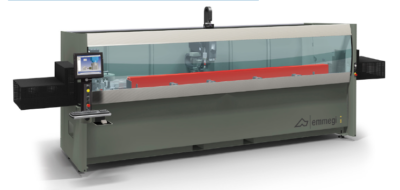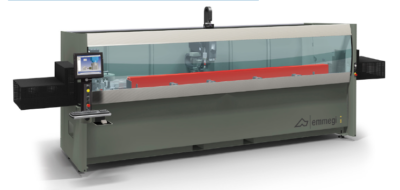 Bi-folding door and conservatory roof supplier, Made For Trade, has strengthened its relationship with machinery specialist, Emmegi, after the purchase of a two new CNC saws to manufacture its Korniche lantern roof.
Made For Trade now owns four CNC machines by the brand, with Emmegi's sales manager, Martin Linnell, describing the close partnership between the two firms as 'genuine'.
He said: "Over the past four years, Made for Trade hasshown real loyalty to Emmegi and we have repaid that by delivering exemplary service all the way along.
"Since we first started talking to Bradley Gaunt (Made For Trade's managing director) and his team about what he wanted for his business, we've supplied a whole raft of machines to match their ambitious expansion plans and have supported them all the way with quality products, reliable service and expert advice when required."
Prior to the arrival of the CNC machines, Made For Trade had been operating older profile saws, which reportedly restricted production when the business saw increased demand.
Emmegi advised on the purchase of a Classic Twin electronic double mitre saw in 2013, which offered electronic angle positioning to allow for greater accuracy.
Impressed with the service, Made For Trade ordered a second Phantomatic T3A and beadsaw in 2015 and two more saws were added this year to help meet demand, including a specifically tooled X4 four axis machine for the manufacture of the company's new aluminium lantern roof.
Made For Trade's Bradley Gaunt said: "When we decided new machinery was required during the expansion of the business, we felt that Emmegi was absolutely the right company to go to. They were able to deliver quality equipment that could cope with the high demands of our factories."
With the launch of its aluminium lantern roof just around the corner, Made For Trade hopes that the high tech machinery will not only help to accommodate an increase in sales on its existing range, but also allow for accurate and fast production of their new product.