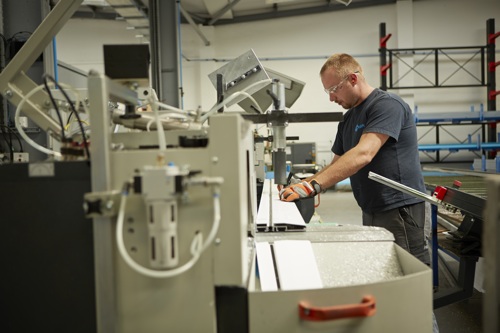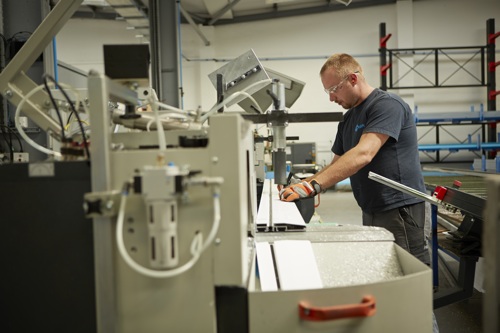 Origin, a British manufacturer, says it has ordered £300,000 worth of new machinery to 'future proof' the business and keep abreast of the continued demand for its products.
Investing in equipment will help the Buckinghamshire based business maintain its high quality standards, increase capacity, and grow further in the aluminium door and window sector.
Origin exclusively designs, manufactures and assembles its Origin Home range in-house which includes bespoke aluminium bi-fold doors, windows and made-to-measure blinds. Founded in 2002, the family run business in High Wycombe has reportedly become a £20 million turnover business, with operations in Dubai and North America.
Ben Brocklesby, sales and marketing director, said: "Investing in new machinery is always top of our priority list, as it enables us to maintain high quality standards as we grow. It will also boost productivity and production and ultimately, contribute to the overall economy. The logic behind it is simple; by investing in the latest technology the company is able to save time and money as it doubles its manpower production efforts."
The investment will significantly streamline Origin's manufacturing processes and help maintain its 100% delivery record on its 'Your Lead Time, Not Ours' (YLTNO) service, which offers a zero lead time on its bi-fold doors and a reportedly unrivalled one week lead time on the Origin Window.