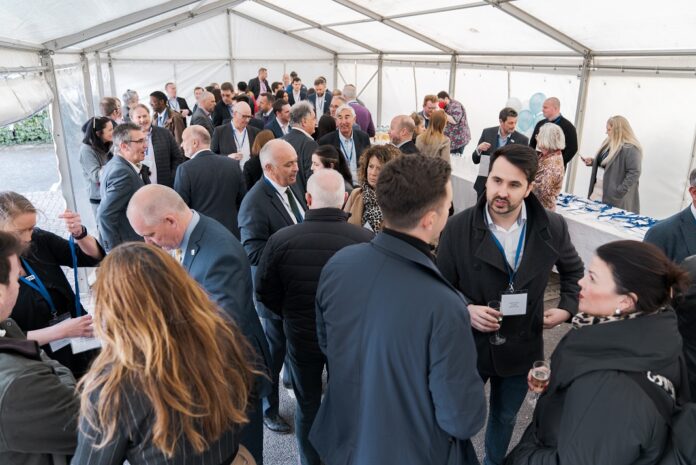 Purplex and Insight Data held a grand opening to celebrate the completion of its headquarters. More than 120 people from across and beyond the window industry attended the extensively renovated business campus for a guided tour on 31 March. The tour was followed by a drinks reception and networking event.
Andrew Scott, founder of Purplex and Insight Data, said: "Our media and technology campus is the result of a £1.5m investment and many years of hard work. It means we are now well-placed to move rapidly and help our customers achieve their business growth and marketing goals – meeting the challenges head-on in an unpredictable climate."
The site was refurbished in just over 12 months, creating a marketing and technology hub that is fully equipped with cutting-edge tools. It spans three sites and houses more than 100 staff members.
Mark Enderby, Maco UK's marketing manager, attended the opening event. He said: "Being at the open day was a great opportunity to see where the magic happens on a day-to-day basis. It was fantastic to meet the entire organisation in person to see how things operate behind the scenes. The business campus is an amazing facility and I'm looking forward to seeing what's next for the ambitious Purplex and Insight Data teams."
Samantha Nuckey, managing director of Window Ware, added: "Window Ware has been a Purplex customer for six years. The office expansion is an amazing achievement for the company which is made up of a wonderful team of people who are truly dedicated to getting the best results for their customers."
Purplex and Insight Data form part of the Ascot Group, which was founded in 2004. It comprises nine businesses and almost a dozen investee companies across a diverse range of industries.