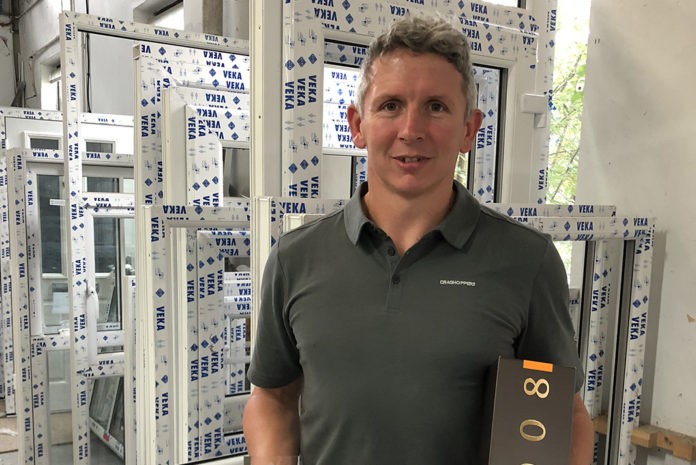 J&P Home Improvements is celebrating a successful 10-year partnership with Veka Group and Independent Network.
The family-owned, Lampeter-based company, which has been in business for more than 20 years, says that it has spent the most successful part of that period working with Veka.
Co-owner, Barry Thomas, explains: "My Father, John, and I set the business up in 1991 as an installation company.
"We decided to move into fabrication in 1997 so that we could offer our customers the highest level of quality in both product and service. We originally trialled another system before moving to Veka, and we've never looked back.
"Fabricating our own products using Veka profile means we can truly vouch for their quality and ensure our customers get the style, energy efficiency and security they deserve. Choosing Veka also meant we were eligible to apply for membership of Independent Network and – when we were accepted – it gave us a fantastic way to quickly and easily demonstrate to customers our commitment to quality. It also enables us to offer a fail-safe insurance-backed guarantee which provides peace of mind for homeowners when investing in big-ticket items like home improvements."