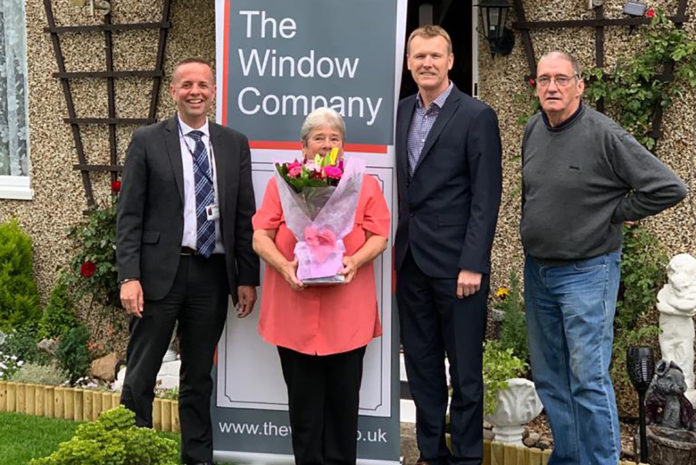 The 1,000th Moat home has received new windows, installed by The Window Company (Contracts) since the commercial specialist was appointed to the window and door replacement framework at the start of last year.
The lucky residents in the landmark 1,000th property were presented with flowers and chocolates to mark the occasion, telling The Window Company (Contracts): "We cannot thank you enough for the way we have been treated. Yours is a very considerate company with very pleasant employees."
Fittingly, the 1,000th property was in Maldon, Essex where Moat is reported to have more homes than in any other local authority area, and where a Moat Foundation Community Hub opened last year, part-funded by a £10,000 donation from The Window Company (Contracts).
Installations have also taken place across other towns in Essex, London, Kent, Surrey and Sussex. The Window Company (Contracts) says that resident feedback continues to be exceptional, with average KPI scores on the project currently running at 9.8/10.
This was said to be the first time that Moat had appointed a specialist installer rather than a main contractor to carry out its windows and door repairs and claims that, as well as the positive feedback, it is enjoying very real benefits in terms of value for money. In fact, The Window Company (Contracts) estimates that it will be able to install windows and doors in around 270 extra properties during the course of the programme, thanks to the additional spend which has been freed up.
Jason Amos, Moat's director of property services, and Mark Crane, commercial director at The Window Company (Contracts), met the residents of the 1,000th property, with Mark saying: "Our collaborative approach is clearly working very well for Moat with improved quality and health and safety on top of reduced costs and high customer satisfaction."