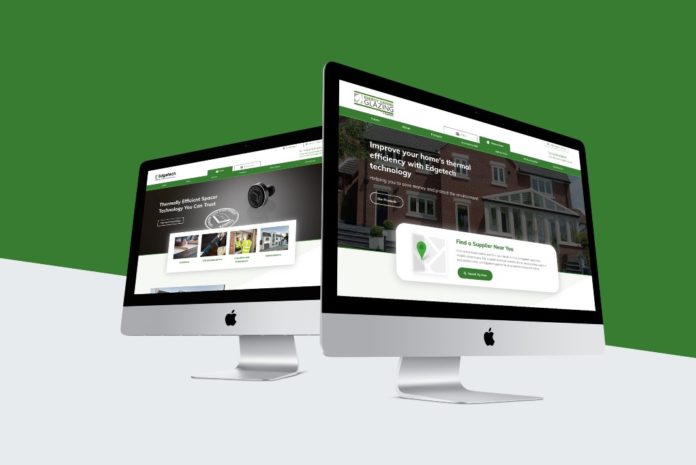 Spacer technology firm Edgetech has launched two new websites: its trade website (edgetechig.co.uk) and a consumer-facing lead generation website, Energy Saving Glazing. The Energy Saving Glazing site seeks to educate consumers about energy efficiency, warm-edge spacer bar technology and how it can help people cut both electricity bills and carbon footprints.
In an a potentially unprecedented step for a UK spacer manufacturer, the site will also help visitors find nearby window installers whose products incorporate Edgetech spacer technology. In doing so, the company will support the insulated glass unit (IGU) manufacturers it directly serves, their fabricator customers and the installers who buy from those fabricators.
Charlotte Hawkes, Edgetech's head of marketing, said: "We know that consumers are increasingly concerned about energy efficiency and looking for ways to live more sustainably. Research from GlobalData suggests that four in ten consumers now bear the environment in mind when purchasing items, and, in the years ahead, that's only going to increase.
"With the Energy Saving Glazing site, we're giving them the opportunity to choose windows that offer outstanding performance, thanks to Edgetech spacer technology. A large proportion of the leads we received from our previous website were from homeowners looking for suppliers that could install our energy saving products in their home.
"Through our dealership scheme, we would cascade these leads through the supply chain. But by developing the website in this way, we're able to offer visitors quicker and easier access to this information, while also notifying the suggested installers automatically, so that they can follow up themselves too.
"While we're aware the industry is currently experiencing huge demand, we've invested in this area to ensure when things return to previous levels of interest, we're ready to help IGU manufacturers, fabricators and installers make the most of this opportunity." Visit the Energy Saving Glazing website at energysavingglazing.co.uk.
Edgetech has also invested in a new, trade-focused website, which you can find at edgetechig.co.uk. "This new website has been developed around our different audiences, with the aim to improve our visitor experience by making navigation to appropriate content clearer," Charlotte continued.
"With the rise in online research and product evaluation, this is an important step in ensuring the content on our website is both relevant and easily accessible to people searching for information." If you'd like your company details added as a recommended supplier on the website, call Edgetech today on 02476 639 931, or email ukenquiries@edgetechig.com.