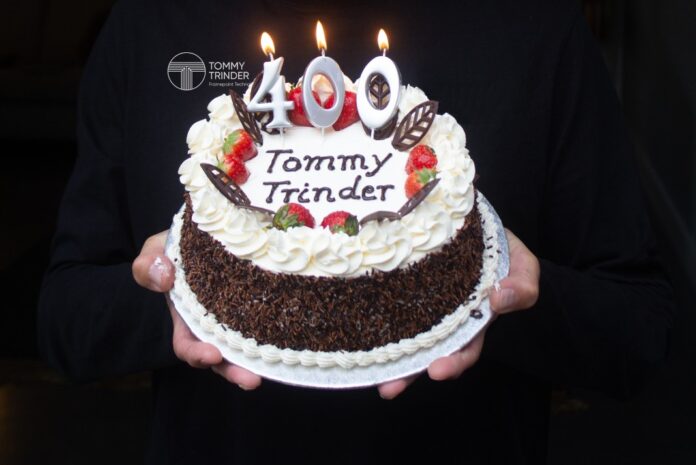 The software business Tommy Trinder is celebrating the firm signing its 400th subscriber to the Framepoint app in November. Framepoint is a GGP Installer Award-winning app that was first launched in 2019.
"In a tightening market, the desire to stand out from the competition which is fuelling growth," said Chris Brunsdon, Tommy Trinder's founder and CEO. "Work isn't just coming through the door anymore. Installers are looking for an edge – something to impress customers and keep those conversion rates up. Framepoint is built to help installers sell 'with wow'. It's the tool for the job!"
The value of work quoted by installers on Framepoint is on the rise too: over £114m of supply and fit work was quoted via the platform in November, a new monthly high. Rising average quote values are also a feature: quote values have averaged £6,965 over the last three months, compared to £5,795 in the same period last year.
Chris added: "Framepoint subscribers have always been able get a bit more on every job because it's so easy to show off premium features such as foils, dual colours, dummy vents, mechanical joints, flush casements and surface-mounted bars in a very visual way. But clearly double-digit inflation and the impact of ongoing instability in the price of glass, resin, aluminium and steel are all filtering through to the price the homeowner is paying for their windows and doors."
Tommy Trinder's representative reported that more than just under 19,000 homeowners have received a quote generated by Framepoint in the last three months. Around half of those were provided with visualisations to accompany their quote.
"The makeover tool, where installers provide a mock up to the homeowner of their new windows in situ, is definitely becoming a staple part of the quoting process," said Chris. "Nearly 50% of homeowners receive them currently. When you consider the ease with which consumers are able to model other significant purchases like cars or kitchens, it feels inevitable that offering the client a visual of windows and doors will become the norm."
Installers can find out more about Framepoint and book a free demo at tommytrinder.com. Read further coverage about the brand here.