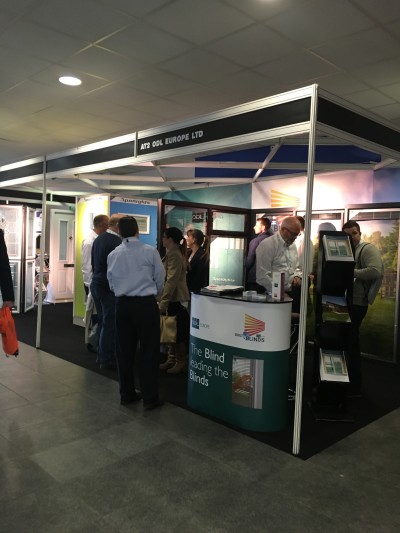 ODL says that it is 'delighted' with the response it received at the recent FIT Show. Displayed on ODL's stand was the company's collection of glazing cassette options, including the TriSys range and the new Spotlights glazing cassettes, which reportedly generated a high number of enquiries from fabricators looking for contemporary options for their composite doors. Equally well received, claims ODL, was a new range of composite door glass options and its Built in Blind.
Managing director, Mark Towers, said: "We had a really good response to the Built in Blind at The FIT Show, with visitors commenting on the high quality of the blind in comparison to some of the other products they had tried. Designed to add value to high selling items such as bi-folding, French and patio doors, the integral, cordless blind can be custom sized for any installation requirement, and supplied within 10 days from point of order. The glass units meet EN 1279 Parts 2/3/6 standards and are available gas filled and with low 'E' glass for maximum thermal efficiency. It is even compatible with all profile systems, so fabricators and installers of PVC-U, aluminium or timber can benefit.
"It was additionally great to hear how fabricators liked the Spotlights cassettes' ability to offer even more design options for their entry doors, whilst the range of decorative glass looks set to add value to the business moving forward.
"The FIT Show was a great platform for us to meet new people and catch up with our customers and supplier partners. We were joined on our stand by Townes Parsley, senior VP of sales and marketing at ODL Inc., who was genuinely impressed by the level of innovation displayed in the UK, and the direction the industry is taking in comparison to the US."