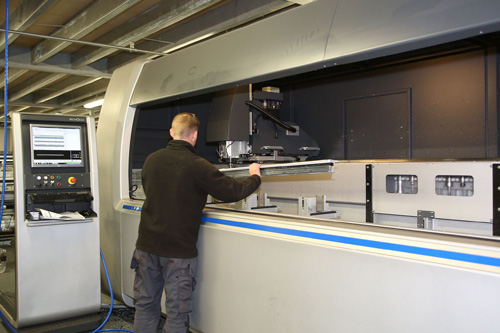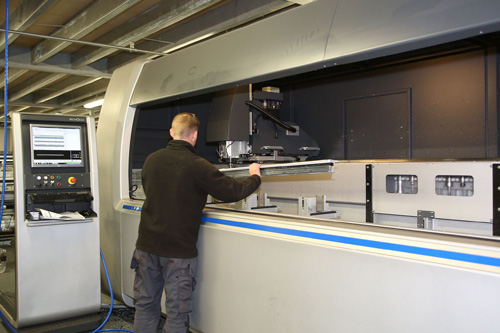 Aluminium folding door specialist, Express Bi-folding Doors, has announced that it has integrated its software set up using BM Aluminium's LogiKal system to help it manage its ongoing growth.
Led by Express Bi-folding Doors' senior business analyst, Mark Gregoire, in partnership with Dan Hodges and Perry Mace from BM Aluminium, the aim of the project was to achieve better synergy between the systems being used in different departments, in order to create a greater level of transparency.
Previously, Express Bi-folding Doors says that it had used several different proprietary software programmes provided by the systems companies it works with, including Schüco and Smarts, as well as two stand alone versions of LogiKal – one open and one closed.
While this was manageable several years ago when the Leeds based business was turning over £5m, Mark felt that it was limiting efficiency now that the turnover is closer to £26m and leaving too much potential for errors.
He is said to have approached BM Aluminium at the end of 2017 to develop a solution which was more appropriate for the requirements of the business as it continues to expand, with the implementation project beginning at the start of 2018.
The LogiKal installation now manages all order processing and manufacturing at Express Bi-folding Doors, linking to Schüco, Emmegi and Elumatec saws, as well as two CNCs and an Emmegi Quadra machining centre. According to Express Bi-folding doors, efficiency has increased 'dramatically' with position library templates helping to standardise production and outputs.
It is said to have been a largely bespoke installation, since the Express Bi-folding Doors product range includes many non-standard products, some even using profile and cill combinations from different manufacturers. BM Aluminium's programming team has opened individual system databases to each other and produced bespoke spreadsheets on bills of materials to facilitate automatic stock reordering.
Mark Gregoire said: "We are already seeing increased efficiency and better communication and understanding between departments. We had been looking at a new ERP system to manage our bill of materials but LogiKal has proved such a success that we have extended it to stock control as well.
"Standardising orders to suppliers and being able to really analyse our job costings has been one of the biggest benefits so far, but we know there is still lots more we can achieve with LogiKal.
"Moving forward, we are looking at using the software throughout the entire business from order right through to delivery, and are already planning to add quotations and surveying next.
"Dan, Perry and the whole team at BM Aluminium have provided outstanding service to us all the way along and clearly understand our business. They have worked hard to make sure LogiKal meets our very specific requirements and I'm looking forward to working with them during the next phase."