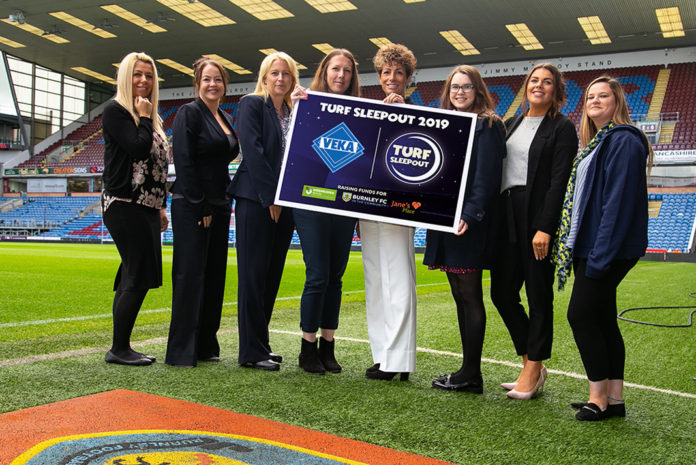 Ten Veka UK employees from departments across the company, will be taking part in the Turf Moor Sleepout on 15 November, at Burnley FC pitch. The fundraiser involves sleeping outside in order to raise awareness of homelessness in the local area and aims to raise money for three charities: Burnley FC in the Community, Emmaus, and SafeNet Domestic Abuse Service for Jane's Place Women's Refuge.
Veka UK's marketing director, Dawn Stockell, was one of more than 50 fundraisers that took part in the event last year, which raised over £28,000. The aim for 2019 is to beat last year's total and further increase awareness of the rising epidemic of homelessness in the UK.
Dawn said: "The Sleepout is a timely fundraiser for an important cause; according to official estimates, 4,677 people in the UK slept on the streets or in sheds and tents in 2018. This is 165% higher than in 2010, with areas of the North West heavily affected. We're keen to do our bit to raise funds and awareness."
The ten Veka employees taking part are Gemma Haythornwhite, Dawn Stockell, Gabriela Hammond, Colette Hunter, Vicky Giles, Charlotte Hulme, Caroline Howles, Helen Bailey, Louise Scholey and Lindsay Williams.