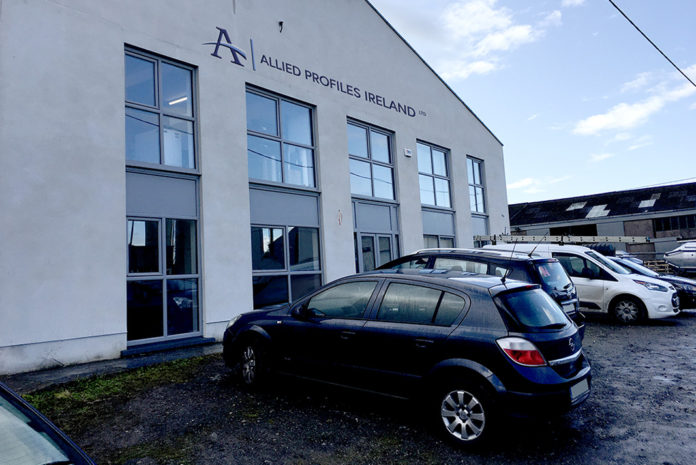 Allied Profiles, a trade laminator based in Mallow, Cork has invested in additional manufacturing space, in a move that could reportedly triple its output going forward.
Paul O'Sullivan, director of Allied Profiles, a privately-owned business, commented. "We're Ireland's only trade laminator and have a purpose-built manufacturing facility specifically designed for our activities. One of our specialities is vacuum foiling. Because we'll undertake the more challenging components – and deliver excellent results – that side of our business is growing rapidly."
With the business said to be 'thriving' and no sign of a slow-down in the demand for foiled components, the company says that it was clear it needed more space. When a unit became available – just across the road from the main premises – it was reported to be 'too good an opportunity to miss'.
The unit offered much-improved conditions for the vacuum foiling team, with plenty of space, room to expand, an airy feel, and brighter surroundings. Paul said: "It couldn't have worked out better, and the extra light is a bonus for a production process where precision and finish quality are paramount."
According to Allied profiles, the business takes pride in its swift service and planned the move carefully to avoid disruption. With the team now in place, production levels are higher than ever and the company estimates that its output could 'easily triple' in the new location.