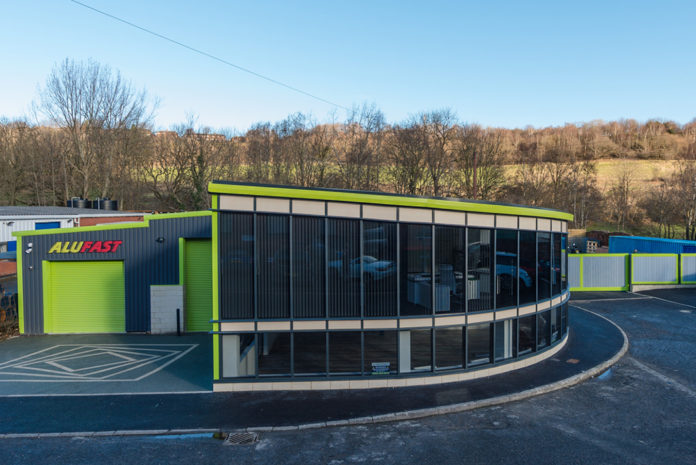 Yorkshire's Alufast has been working with Exlabesa Building Products for over two years. When the time came to upgrade and expand its own premises, the company said it had no hesitation in specifying Exlabesa curtain walling for the project.
Alufast designs manufactures and installs aluminium window, door and curtain walling and PVC-U systems. Its management team is said to have over 30 years' experience in window specification for commercial new build and refurbishment and works on small and large scale projects.
The company says that it focuses on adding value and ensuring it contributes to a high quality end result. It adds that it works closely with clients 'at every stage', including offering input when they think there is scope for improving the design or performance or lowering the unit cost. As a result, Alufast claims it has a reputation for 'excellence that makes the difference'.
Alufast has recently increased its Leeds manufacturing premises to 12,000ft2. It has also opened a second 6,000ft2 premises in Huddersfield to help keep pace with demand.