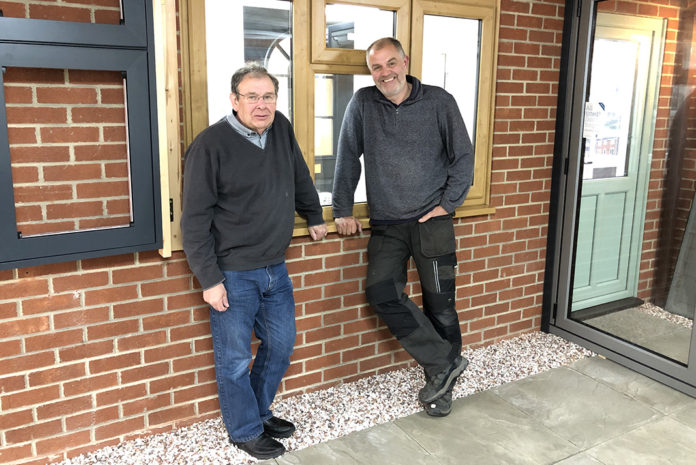 Kömmerling fabricator, Elite Windows (Burton), is celebrating 25 years in business.
As one of a handful of businesses in the industry that has continually traded for 25 years, the company is now run by one of the original founders, Paul Burgess, along with David Yates who joined as co-owner back in 2001. There are also 10 permanent employees who have all been in the business for 15 years or more.
Elite Windows is a regional fabricator and the one closest to Kömmerling's facility in Fradley, with a dedicated trade counter and delivery service, along with a successful retail business with two fitting teams. The business occupies three business units at the Trent Industrial Estate, Burton-Upon-Trent occupying the showroom, a trade counter and the manufacturing unit.
According to Elite Windows, the business has been built up on a personal service through Paul and David where product quality is of utmost importance, hence the reason it specifies Kömmerling as a profile partner. It's also a business where new enquiries are reported to have been generated through word of mouth in the local trade network.
Paul Burgess and David Yates, co-directors of Elite Windows (Burton) commented: "25 years really is a milestone for us and we have to thank our cherished customers for their continual support. For us it's all about service and about outstanding product quality which is greatly helped by Kömmerling as our profile partner."