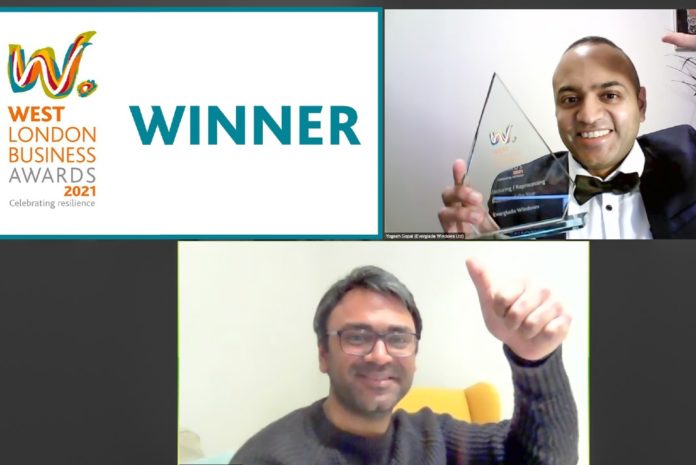 Everglade Windows has won the manufacturing business of the year award at this month's West London Business Awards 2021. It is the only business to win in four consecutive years in any category, making Everglade the award scheme's all-time biggest winners.
This most recent win is the sixth time that Everglade has won a West London Business award, and their fourth manufacturing trophy in a row. The awards ceremony was held online, on 4 February, celebrating businesses of all sizes who have demonstrated talent, innovation and resilience.
Andrew Dakers, West London Business CEO, said: "In a sign of how dynamic West London's economy is, one of the key outcomes to remember from 2021's awards will be the exceptionally large number of industry- defining practices developed this year.
"Entrants this year have taken the idea of business resilience to the next level and shown themselves to be world class innovators and change makers. Our judges were particularly pleased to note so many businesses demonstrating that they're at the heart of their communities, stepping up to the plate when they were most needed due to Covid."
Yogesh Gopal, Director at Everglade Windows, said: "It's a fantastic honour to win the manufacturing business of the year award for the fourth year running. We have been based in the capital since we started back in 1980 and are truly London born and bred, so it means a lot to be recognised by fellow businesses in our area. To win this award again, in what has been an extremely challenging year for everyone, is testament to the brilliant team at Everglade Windows and all the hard work they've put in to get us through this pandemic."
Image: ©Stephen Johnson Photography