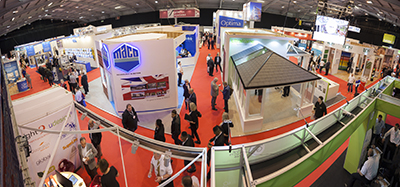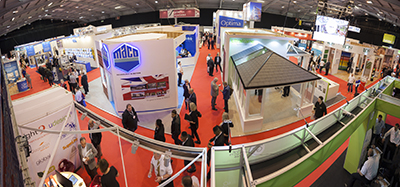 Bookings continue to come in 'thick and fast' for next year's FIT Show according to the event's organisers, with more than 73% of the exhibition floor space reportedly already snapped up. That is 40% more space again than the total at this year's event, 'comfortably justifying' the decision to move to the larger venue of Birmingham's NEC, the show's organisers claim.
Aside from major systems companies AluK and Reynaers confirming their place at FIT Show 2017, other companies to sign on the dotted line include Origin, the specialist manufacturer of bespoke aluminium bi-folding doors and windows, and Dutemänn, the trade supplier of Schüco aluminium bi-fold doors; inline sliding doors and aluminium entrance doors and panels.
"Aluminium is a huge part of the industry and it's great to see so many companies wanting to get involved in FIT and exhibit their latest products, systems and innovative ideas," said Paul Godwin, managing director of FIT Events, the company behind the FIT Show.
"We're seeing new contracts from all sectors come across our desks every week. It's an exciting time. It feels like a last minute rush before the show yet we still have 11 months to go so people are obviously just as exited as we are for the show to come around again."
To book a stand at FIT Show 2017 (23-25 May 2017) please contact Freya Humphries on 07572 623457, or email freya@fitshow.co.uk