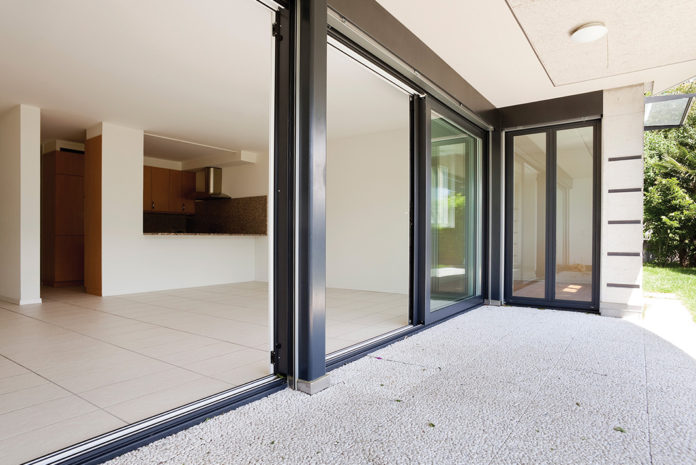 Aluplast has reported the continuing growth of its UK business, announcing sustained increase in sales last year, driven by a series of new product launches.
This includes the unveiling of the German systems house's flush casement, new Inline Smart-Slide patio door and Woodec, the company's next generation timber-like textured PVC-U foil.
Ian Cocken, director of sales and marketing, said: "The new products which we launched in 2018, are the product of a global-leading research and innovation programme. Woodec delivers a genuine step-change in PVC-U foiling technology, and with it, a distinct point of differentiation within a crowded second-time replacement market.
"Alongside Aluskin, our click-and-fix external aluminium cladding system, it puts Aluplast at the forefront of innovation in PVC-U finishing options – not only in the UK but worldwide.
"These are very real commercial advantages, which we're bringing to fabricators throughout the UK and Ireland."
Aluplast launched Woodec, a next generation foil which replicates the natural appearance of timber while combining it with the through-life advantages of PVC-U, at the end of last year. This includes three ultra-life-like woodgrains: Turner oak malt, a subtle light oak finish; Sheffield oak alpine, a silvered oak finish; and slightly darker, Sheffield oak concrete.
These are available across Aluplast's core Ideal 70 and contemporary Squareline Ideal 4000 system, plus its lift-and-slide patio and new Smart-Slide inline sliding door and flush casement sash.
Also launched last year, the Aluplast flush sash is defined by a slim-sight line chamfer to the IGU. Designed to integrate with Aluplast's Ideal 70 and Ideal 4000 systems, it features a choice of standard and heritage, deep bottom rail, increasing its appeal among owners of period properties, while also minimising additional stock holding.
The European systems leader has also applied the same principles to the design of its second inline sliding door system, Smart-Slide. It is said to combine ultra-smooth running and easy intuitive operation, pitched by Aluplast as a mid-market alternative to its premium, lift-and-slider offering.