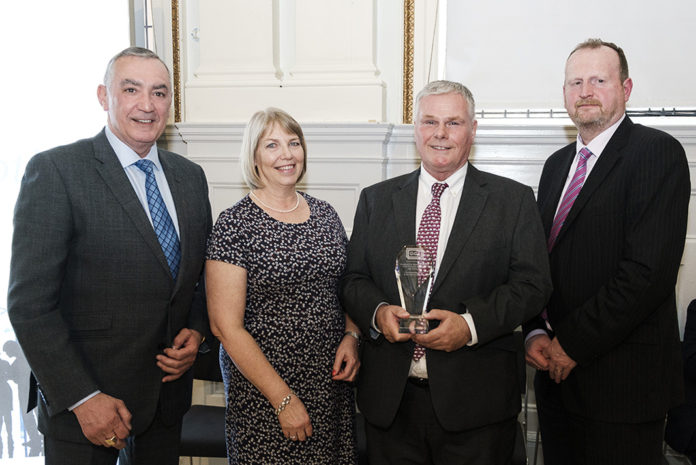 The GGF has reported a 'memorable and enjoyable' occasion at the President's Reception on 26 March at Blackfriars in London.
GGF members from over 20 different sectors were joined by GGF senior management and guests from the fields of politics, IT, media and related trade bodies, to enjoy an evening of networking and presentations from John Agnew, GGF president and Kevin Buckley, GGF Group chief executive.
Peter Roden, chairman and owner of Mitchell Glass, received an award for outstanding service to the industry. Peter was the first chair of GGF Scotland and was at one time a member of both the GGF and the Scottish Glass Association before they merged in 1996.
Peter said: "It's been an amazing day. I am truly honoured and humbled, and I'd like to thank the GGF and everyone for making it so special."
Members and guests later enjoyed drinks and canapés at St Bride Foundation Institute, a unique Victorian venue in the shadow of St Paul's Cathedral.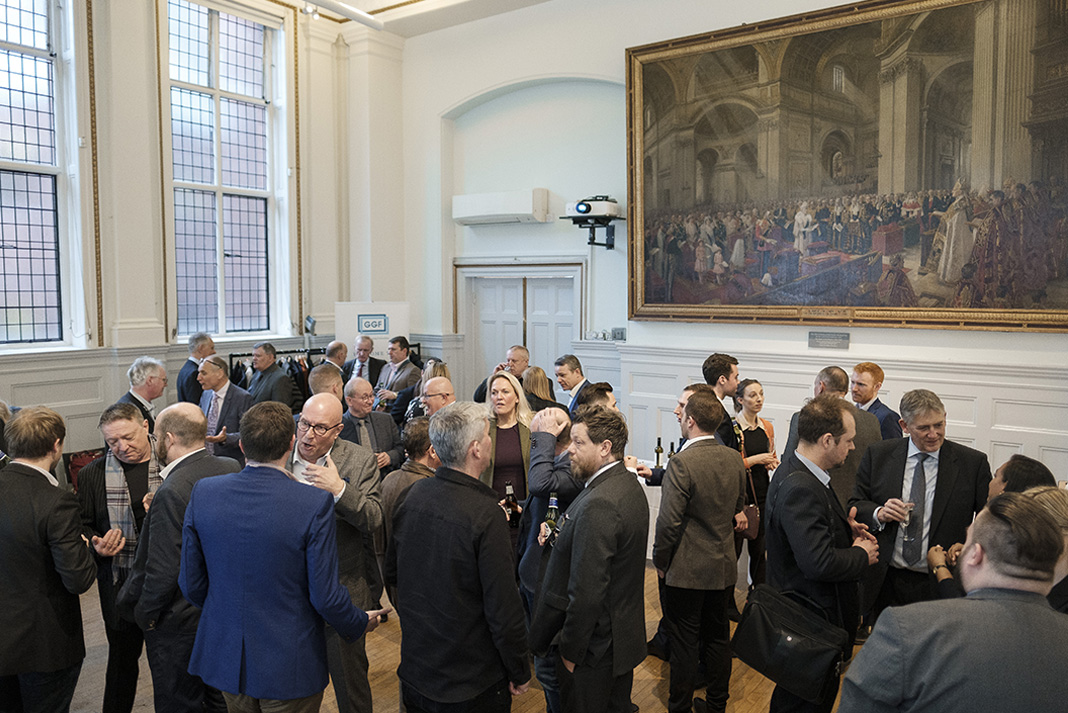 The president's speech covered the GGF's transition in the last few years and outlined the plans ahead for the GGF and its commercial subsidiary companies.
GGF Group chief executive Kevin Buckley's presentation highlighted the number of new companies (a record 65) that have come into the GGF in the last 12 months and how the upward trend in recruitment is continuing with over 20 new members joining the GGF in the first quarter of 2019. Kevin also underlined how the GGF's resources have increased in the last year and how the federation's functions are more focused to ensure Members reap the benefits.
At the end of the presentations, John Agnew reflected: "When I started in 1985 I had no plans to be anything at the GGF other than a contributing member to the Laminators and Tougheners Group, but I was elected to chairman of the Glazing Executive, then to the GGF Board and to the presidency. This is my final year as president and it has truly been an honour and a privilege to have played a part in the history of the Federation. I thank the GGF members and staff who have supported me throughout my tenure and all who have attended this very special occasion."