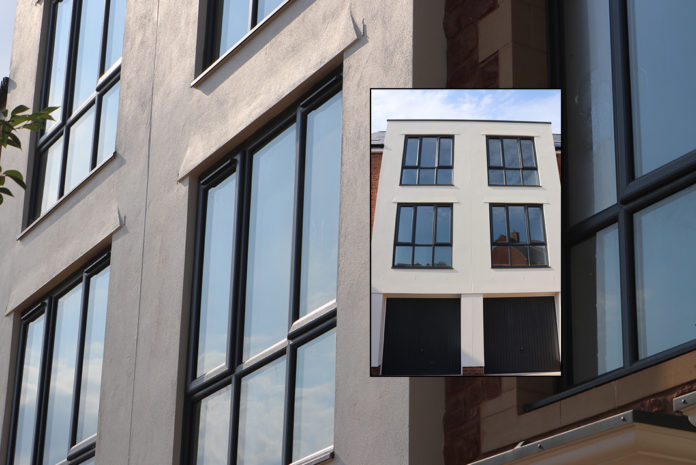 Aluplast has said colour, including its new jet black foil, plus its Woodec woodgrain collection, now account for more than 40% of its UK sales.
The systems house said it was also investing to meet growing demand, with an expectation that foils and coloured finishes would make up more than half of its order book within the next 12-months.
Ian Cocken, director of sales and marketing at Aluplast, said: "Finish, foils and colour are key drivers of growth in the UK window industry – particularly in the second-time replacement market.
"It's nonetheless competitive, which means that the detail matters. Offering access to a 'true' matt black finish as an alternative to palisander black, delivers a very strong USP to installers. Woodec, which is almost indistinguishable from a natural finish, also provides a significant opportunity to up-sell."
Aluplast is said to foil more than 1.2million metres of product each month. That company says that, in addition to its new finish options, it holds thousands of metres of coloured and woodgrain profiles in stock. This includes 32 different foils with a choice of 10 different grey foil finishes. It also offers grey substrate options across its contemporary Ideal 4000 window and lift-and-slide systems, which can also be paired with Aluskin, Aluplast's 'clip-and-fix' aluminium exterior finishing system.
"Continuing investment in our offer is allowing Aluplast to bring an incredible range to the UK, also exploiting economies of scale and innovation to do so very competitively, both in terms of price point and lead times.
"We can genuinely deliver a step change in service and what is perhaps a welcome shift in expectation. Foils are a growth area. That, however, means little to installers and fabricators unless their supplier can deliver rapid and reliable supply. We're committed to delivering on both."