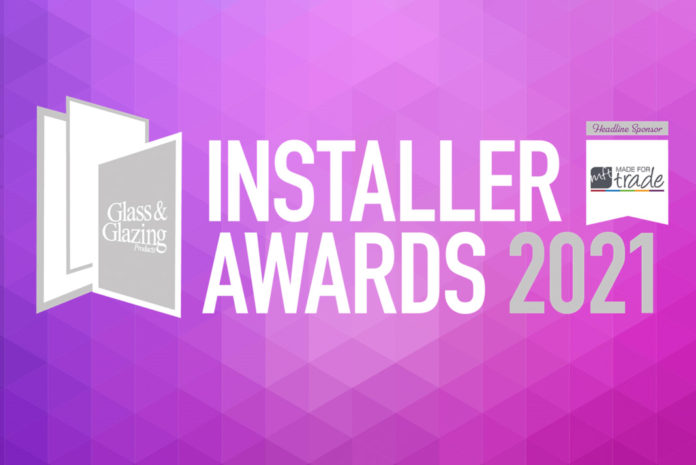 Window, door and conservatory installers from across the UK are being encouraged to show off their hard work and expertise by entering the 2021 GGP Magazine Installer Awards.
The 2021 Installer Awards will invite installers operating in both residential and commercial sectors throughout the UK, to submit their best project or projects into four regional categories – South East, South West, Midlands & Wales and the North. The winners of these regional categories will then be selected for an overall 'Grand Prix', to be held at the prestigious Albert Hall in Manchester on Thursday, 18 March.
Commenting on the awards, Peter Wheeler, managing director of SEH BAC, said: "The GGP Installer Awards was a great addition to the industry calendar last year. Having a platform to showcase your work is brilliant and provides recognition for the work your team does, from the start of a job to its conclusion. They also recognise the efforts of the specific staff who have worked on a particular project. Having won numerous awards over the years, they have really helped to boost our business and brand – just to be able to say you are an award-winning company can be the reason why you win work ahead of a competitor. Industry specific awards are particularly important as gaining recognition from your peers is fantastic – and your reputation can rocket as a result."
Adrian Timbers, sales and marketing manager at T&K Home Improvements, added: "Awards are often overlooked by companies, but they are so important. Standing out from the competition says that you are the best – and that's what we strive to be at T&K. From experience, award-winning companies stand out from the crowd, while entering and winning awards can boost your credibility and raise your profile. It's also great for your staff as it rewards them for the job they are doing and can provide higher customer satisfaction. The quality of our work is what attracts customers to us so being able to showcase that work is hugely important – and that's why the GGP Installer Awards are so important to the industry."
The awards will also present an opportunity to recognise those individual installers who have made an outstanding contribution throughout their career, together with those who are at the start of their journey in the industry and have already proven to be an exceptional talent.
Other categories will cater for 'Best Installer Support Programme or Service', 'Best Technical Innovation' – which will focus on technical innovations across the industry that have been designed specifically with installers in mind – and 'Best Conservatory or Orangery installation up to and over £35,000'.
The deadline for entries has been extended to Friday 20 November. For more information and to enter, visit: ggpinstallerawards.com