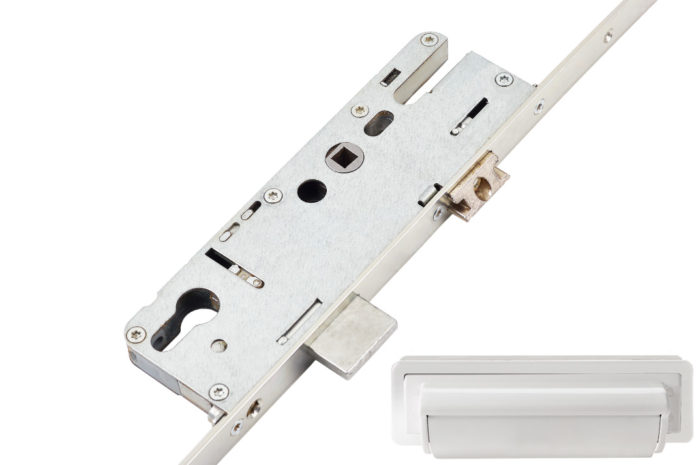 Following its commitment to fire safety in residential, commercial and public buildings, Yale has pledged its support to Fire Door Safety Week for the fourth year running.
Running from 21 – 29 September, the Fire Door Safety Week campaign is said to be a response to a 'legacy of fire door neglect'. Drawing attention to specific issues such as poor installation and maintenance, the annual initiative aims to engage and educate specifiers, building owners and the general public on fire door safety.
Fire doors are one of the most fundamental elements of a building's passive fire protection, acting as the first line of defence in a fire and providing those vital minutes for occupants to evacuate the building safely.
With this in mind, Yale has created a full suite of hardware to collectively exceed 60 minutes protection against fires. Yale's AutoEngage multi-point door lock, KM TS007 1-star Cylinder, TS008 letterplate and TS007 2-star handle were collectively fitted and tested on a 54mm door with Lorient's intumescent seal, passing the test requirements of BS 476-22:1987 and exceeding the FD60 time test by an additional 25%.
This doorset assembly now allows architects, specifiers and OEMs to be FD60-compliant, helping to defend buildings against the spread of fire.
Brett Evans, technical director for door hardware at Yale DWS, commented: "All of us at Yale are incredibly proud to have this suite of hardware far exceed the FD60 test, further reinforcing our responsibility to our fire door safety commitments. Each product can make a critical difference, as without these seemingly small pieces of hardware, the effectiveness of a fire doorset can be significantly reduced.
"Over the past year we have seen some great progress in fire door safety. Following the Dame Judith Hackitt review in 2018, we can already see a change in attitude towards the critical importance of fire door safety. We hope that by supporting Fire Door Safety Week year on year, the initiative will highlight the issues surrounding fire door safety and move the industry forward."