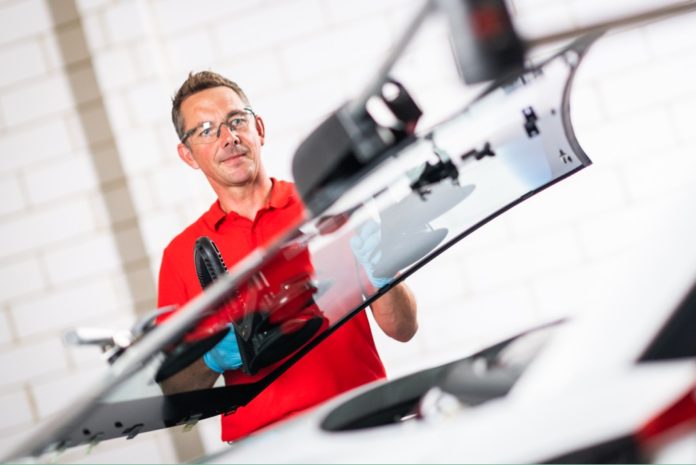 The vehicle glass repair, replacement and recalibration company, Autoglass, is on track to complete 400,000 online bookings in 2021, for the first time in its history. The milestone follows a significant increase in online bookings, which have grown from 25% to over 60% in the past five years.
Autoglass has offered a vehicle registration mark (VGM) entry platform, where customers can view a digital replica of their vehicle's windscreen, for many years, allowing customers to select precisely where the damage has occurred. The technology uses artificial intelligence (AI) to assess the level of damage to the vehicle, to speed up the process for the customer. Recently launched digital innovations have built on this digital offering, including:
• A new end-to-end online booking process for Advanced Driver Assistance Systems (ADAS) recalibrations, launched earlier this year, which uses highly accurate product identification software to identify whether a vehicle requires recalibration before it is processed. This upgrade offers easier and quicker booking options for customers. A customer service chat function is also available for the few cases where the vehicle may be unidentifiable to the software, ensuring the customer can continue the booking process online.
• A new payments platform that is compliant with PSD2, a new European regulation for electronic payment services that is being introduced to improve consumer protection and reinforce security in the payments market. This new platform has allowed Autoglass to futureproof online payments before the new regulation comes into force.
Ed Colley, Autoglass' head of digital and marketing, said: "We've seen a more digitalised industry in recent years, with more customers moving to online services. This milestone reflects how well our online booking service has evolved to meet consumer needs and expectations.
"Many of our customers do still like to speak to real people on the phone, which is why we continue to offer our Customer Experience Centre on top of our online services. As the industry continues to shift, we will look to introduce more innovative changes to further enhance our exceptional customer experience."