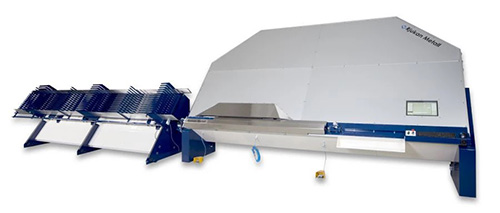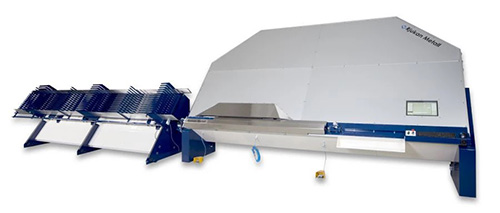 After kicking off the New Year with the purchase of another Stuga machining centre, Astraseal has now made two further machinery investments. The Wellingborough-based firm has increased production in its glass factory with the addition of a brand-new, high-performance bar bender and a smart desiccant filler.
The MB950 bar bending machine – complete with AM 01 semi-automatic rack, allows Astraseal to bend aluminium, steel and warm-edge spacer bar every 28 seconds.
Completing Astraseal's hat-trick of machinery investments is the DF502 desiccant filler. The DF502 brings ultimate precision to Astraseal's operation, by automatically drilling the corner holes, filling the spacer bar with the specified ratio of desiccant and then sealing the openings ready for application.
Colin Stanley, operations director at Astraseal, said: "Investing in the latest technology means we can increase this number and therefore deliver an even faster service for our customers. It's also important in ensuring a high-quality finished product every time.