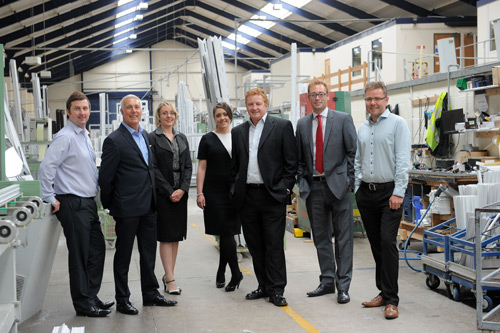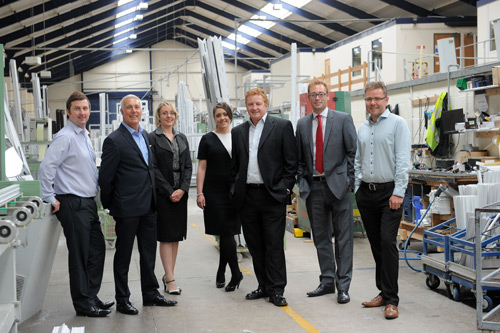 Headed up by industry figurehead, Gary Morton, Boing Boing Group Limited (BBGL) has completed the first of up to four planned acquisitions in the window and door sector, with the purchase of long established Midlands fabricator, CentralRPL.
After a short period outside the industry, Morton has been working behind the scenes on his aggressive plans for BBGL and this acquisition firmly establishes his return to the fabrication sector. He commented: "CentralRPL is a business I am familiar with and was an obvious choice for our first acquisition. After a period of strategic development, which includes some ambitious growth targets, we will stabilise the team, implement systems and then proceed on to our second target. We will also further develop the Group over the coming years with at least two further, strategic acquisitions in the pipeline. Watch this space."
Morton is joined on the board by Martyn Elwell, sales and marketing; Richard Griffiths, non-executive and David Martin, finance.
CentralRPL sales and marketing director, Martyn Elwell, added: "I am excited about our future as part of BBGL with the aim to offer even higher levels of customer satisfaction. The additional support, expertise and investment that they will bring to us will help drive the brand even further forward and establish us as one of the UK's leading trade fabricators. In the short term, it's business as usual for customers and staff alike, but long term, the acquisition will allow to accelerate investment to help keep our installers ahead of their competition when it comes to product and service."
BBGL were advised by Higgs & Sons Solicitors and accountants, Thomas Nock Martin and both will form the corporate team going forward.