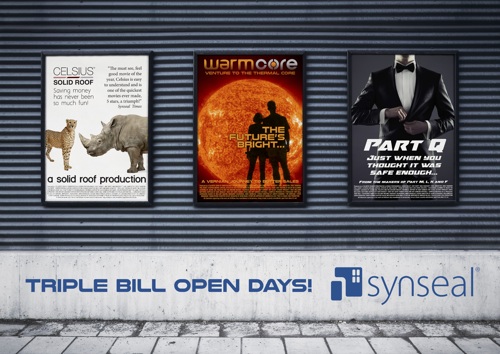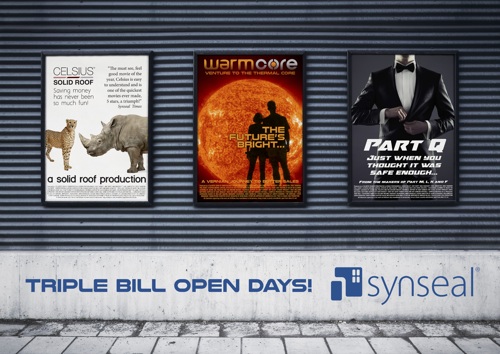 Synseal is inviting existing and prospective customers to attend one of its 'Triple Bill' open day training workshops, covering three 'key topics'.
First on the 'Triple Bill' agenda will be Celsius Solid Roof, Synseal's recently launched and fast-fitting retrofit roof solution, followed by WarmCore, Synseal's 'warm aluminium' folding sliding door system.
To complete the agenda, guest speakers from the BSI will present on how to secure compliance with Approved Document Q, which is due for implementation on 1 October 2015. The BSI presentation will also cover the Synseal Group Scheme, which is designed to assist fabricators to achieve weather performance and enhanced security product specification assessment and certification in a cost-effective manner.
The workshops will take place at Synseal's headquarters in Huthwaite, Nottinghamshire on Thursday 13 August, Thursday 3 September, Thursday 15 October and Thursday 5 November and places are available for reservation on a 'first come, first served' basis.
"Our Celsius Solid Roof and WarmCore sessions will focus on fitter-friendly aspects of these products as well as discussing value-adding technical advantages," commented Mark Schlotel, head of marketing at Synseal. "I encourage all parties interested in attending to call me on 01623 446207 to book their seats and secure an opportunity to learn more about Celsius Solid Roof, WarmCore and Approved Document Q."