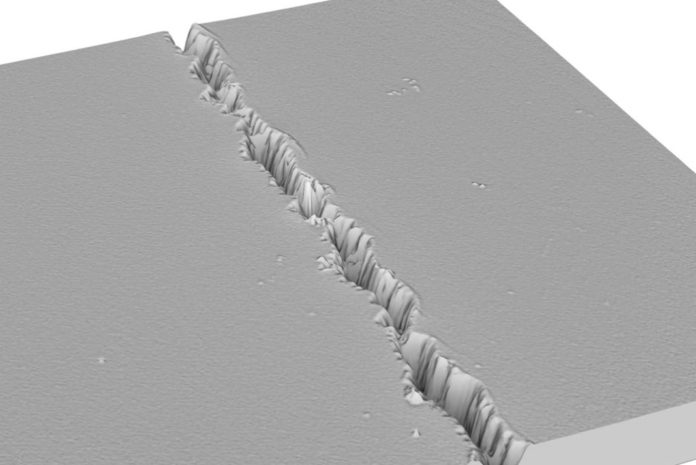 Glass processors are losing more than £10,000 each year to poor edge quality, according to the German-owned glass processor, Bohle. With the UK glass sector reeling from the disruption caused by Covid-19, plus lower product availability caused by allocation, the industry is still, reportedly, wasting hundreds of thousands of square metres of product each year by using the wrong, or worn, glass cutting wheels. The issue makes even less sense at a time when product is in critically short supply, the business' representative argued.
"It doesn't ever make sense to scrap tonnes of glass each year if you can avoid it," said Dave Broxton, Bohle's managing director, "but that's exactly what a lot of glass processors are doing, simply for the price of a cutting wheel, which is inconsequential in the scheme of things.
"Using the right cutting wheel defines your edge quality. It means you're going to lose less product in toughening and deliver far better quality to the customer. You're going to get fewer failures once installed, fewer remakes. That simple cutting wheel change, creates a positive cycle that that can save you glass, product and a whole host of headaches down the line."
Bohle works in partnership with manufacturers of the industry's leading processing platforms to ensure that its cutting wheel technology is of the highest standard. The business' longstanding developmental partnerships with Brembana, Grenzebach, Hegla, Intermac, Macotec and Lisec helps optimise the performance of its industrial glass cutting lines.
"How clean that break is – and how stable that glass is going to be, particularly in the furnace – is defined by multiple factors, including the individual characteristics of the glass, the shape of the cut, the diameter of the cutting wheel, the angle of the cut, cutting pressure, cutting speed and the cutting fluid used. Get one of those elements wrong and you get failures in production, or failure later down the line. Either way, you have remakes and wastage to deal with."
Bohle supplies an extensive range of tungsten carbide and polycrystalline diamond cutting wheels and their holders. They are sold under its Silberschnitt brand, including CutMaster Gold, a highly engineered tungsten carbide cutting wheel that has a service life of eight to 10 times longer than a standard cutting wheel. Importantly, CutMaster Gold maintains a consistently high cutting quality from the first to the last cut.
"The case is there for getting it right when things are normal. Maximising your output against each sheet of glass when it's in short supply has to be the logical step," concluded Dave.
For more about Bohle's product and service offer, visit www.bohle.com, email info@bohle.ltd.uk or call the customer services team for free on 0800 616 151.