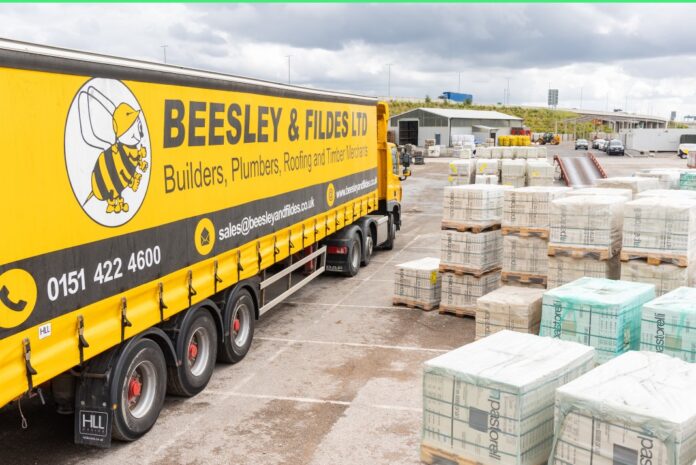 Beesley and Fildes has invested £3m in upgrading its facilities to meet growing demand for building products across its 11 north west branches and online. The company has put £1m into its timber milling facility and invested a further £2m in the development of a new distribution centre, both located in Widnes, Cheshire.
The 4.2-acre distribution centre is set to enable the builders merchant to purchase more stock to meet demand. The site also houses new machinery designed to fulfil orders faster and more efficiently. An automated bagging machine for products such as stone and sand has the capacity to serve all 11 branches. A batching plant has also been installed allowing concrete products such as fencing posts to be manufactured on site.
The timber mill, acquired in 2004, produces skirting, architraves, flooring, planed timber, door casings and certified fire door casing kits. It also fulfils bespoke orders. The site's advanced machinery can plane and profile 120 metres of timber every minute. Automated technology has also been installed for resawing timber and cross cutting, broadening and enhancing the range of products that the merchant can produce in house.
James Beelsey, commercial director at Beesley and Fildes, said: "This investment programme ensures we can quickly and effectively respond to growing customer demand and positions our business for future growth. Our new distribution centre, combined with advanced machinery and automated technology, significantly increases capacity, broadens our in-house processing capabilities and provides a fast and reliable supply chain for our customers."