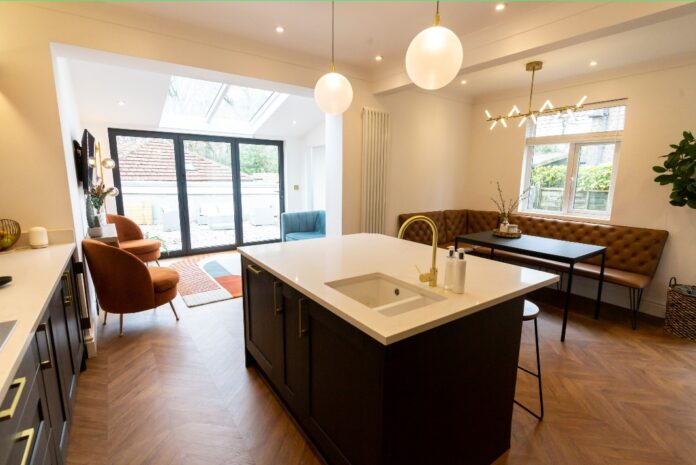 Building system manufacturer Ultraframe is offering a series of free training sessions to acquaint people with its new 'hup!' system. ''Hup!' was unveiled at the Fit Show exhibition in May and can be quoted from mid-July. Orders can be placed from 1 August.
Along with in-person training courses, prospective 'hup!' users can also attend webinars online throughout July and August. Alex Hewitt, Ultraframe's marketing director, said: "We were thrilled with the response we got to hup! when we previewed it at the Fit Show. We're sure that all of those who received it so enthusiastically will now be thrilled that they are able to receive quotes and place orders.
"We are running a series of free training courses, both online and at our Clitheroe HQ, to ensure that anyone interested in learning more about the system is fully equipped to get started." The 'hup!' training courses are due to take place on the dates as follows below. They are to be delivered by Phil Wharf, Mark Bowler and Simon Tennant, who have over 100 years of industry experience between them.
• 19 July: 'Surveying hup!', Clitheroe.
• 9 August: 'Specifying and Surveying hup!',, webinar.
• 16 August: 'Installing hup! (including wall finishes)', Clitheroe.
• 30 August: 'hup! fitter training', webinar.
For more information about the first wave of 'hup!' training visit Ultraframe's training website.