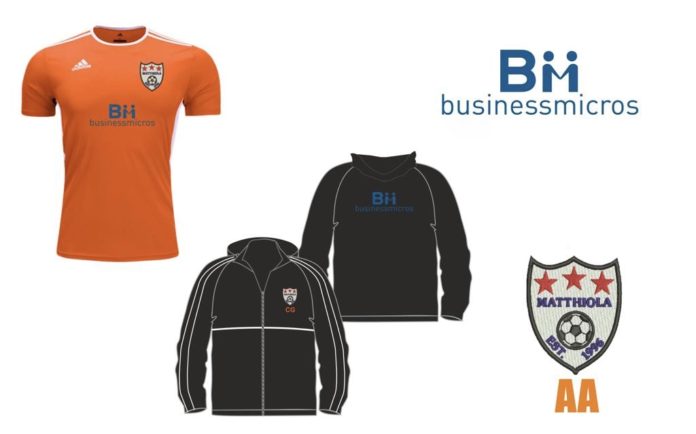 Business Micros has matched its sponsorship of the local U8s football team at its Penpont head office, by sponsoring the local U9s team near its Newton Le Willows sales and installation office as well. The U8s (soon to be U9s) at Matthiola FC have been provided with Business Micros-branded shirts and jackets, to set them up for the new season playing in the Warrington Junior League.
Nick Bailey, business development manager and Business Micros, said: "Grassroots football suffered really badly during the pandemic, and we wanted to do our bit to help. We're all big football fans here, so supporting our local volunteer led community club definitely feels like the right thing to do."
Kevin Larkin, from Matthiola FC, added: "Without the sponsorship from local businesses, new kit costs would ultimately fall to the parents, and this may be a stumbling block for some families, especially in the current climate. So, the Business Micros sponsorship deal has helped massively with the new kits and waterproof jackets which will get the squad through the next two seasons."
The new kit will be showcased for the first time at Matthiola FC's summer tournament, taking place in Burtonwood on 31 July.