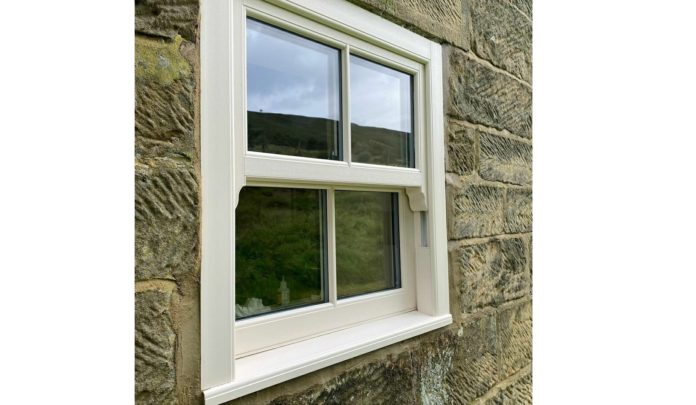 Quickslide's Legacy VS window has, once again, passed the testing regime for the PAS 24:2016 security standard, as well as the latest weather resistance performance requirements. Legacy has been enhanced with additional reinforcements and longer screws to secure location, side extrusion blocks, sash locators, and upgraded locks, keeps, latch and aluminium tilt arms, all supplied by hardware and security specialist ERA.
Manual PAS 24 testing includes attacking the window with various tools to try and displace the beading, with an aim of removing the glass to gain entry. A force of up to 3kN is applied in various positions, to dislodge the sashes from the frames.
This year's PAS 24 testing included a window that was just 420mm wide, reassuring customers that Legacy can still meet the security standard, even at its minimum size. What's more, ensuring that Legacy can also withstand the ever-changing British weather conditions in terms of water tightness, air permeability and wind resistance, weather testing was also achieved to an overall UK exposure category of 1200.
Ben Weber, managing director at Quickslide, said: "Attention to detail is paramount at Quickslide, and this latest PAS 24 and weather testing success is testament to the superior quality of our products. For us, it's not just about passing the tests, but ensuring that we uphold these high standards by manufacturing each and every frame with consistent performance, quality and production efficiency."