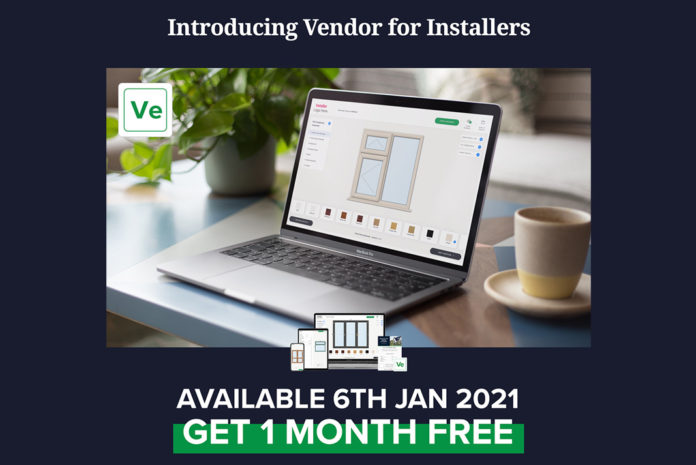 Business Micros' new Touch Vendor remote selling software for installers will go live tomorrow (6 January) and will be available to purchase from the website at https://bm-touch.co.uk/installer.
Business Micros says that the system, which will come with a month's free trial, will give installers 'everything they need to sell more easily' in a post-Covid world.
Touch Vendor is a lead generation, quoting and ordering tool which installers can add to their existing websites. According to Business Micros, it has been designed to be 'supremely flexible' to suit the way that installation businesses need to work now and in the future.
In lead generation mode, it's a user-friendly design tool which web visitors can use to create their choice of doors and windows online and submit an enquiry via the website. This can then be instantly converted into a quote and priced up automatically with no re-processing.
In virtual sales mode, it lets installers use a more advanced design tool to create fully specced windows and doors themselves on a screen shared with the customer and, in field sales and survey mode, it adds in measurements so that the homeowner gets a quote in real time.
Users of Touch Vendor can select the list of products they sell from a menu within the system and add their own colours and logo to personalise their version. They can quote on multiple products on one customer enquiry and add in their own live pricing options which they can turn on or off depending on which mode they are using.
Touch Vendor also allows installers to manage enquiries and generate and track quotes more easily via their own Vendor account. This is where the enquiries land from homeowners and where installers edit the enquiry and make any necessary additions, before adding their price and automatically generating a quote via email.
The team behind the new software, which includes Business Micros and the designers at group company, The Consultancy, who created the cloud-based ordering systems used by many of the industry's leading players, point out that there are three important factors which set Touch Vendor apart from the other online sales tools which have risen in popularity since the start of the pandemic.
The first is that it uses accurate product data sourced and continually updated by Business Micros using the master datasets from the industry's leading profile suppliers. Vendor is said to contain an unrivalled list of products, including advanced shapes and designs and all the relevant colour combinations. Crucially, says Business Micros, it has inbuilt knowledge of product design limitations so it will only generate a design for a product which can actually be manufactured.
The second is that it uses product imagery and realistic renders created by The Consultancy to deliver a 'really satisfying' user experience and to generate impressive, professional looking paperwork and quotes.
And the third is that it is the first element in the end-to-end Touch software platform which the Business Micros Group will be rolling out to fabricators as well over the coming months. This will enable an order to go all the way from retail enquiry to online ordering, manufacturing and delivery via one fully integrated software solution.
Once Touch Portal for fabricators comes online, users of Touch Vendor will be able to choose whether to use the software in Standalone or Connect mode and sync with their chosen fabricator to generate quotes and place orders.
Installers can visit the Touch website now to see demos of Touch Vendor and register their details. Once registered, they can access the Touch Store to purchase the software and get their month's free trial. A live chat service on the website is available to provide fast, friendly help and advice.