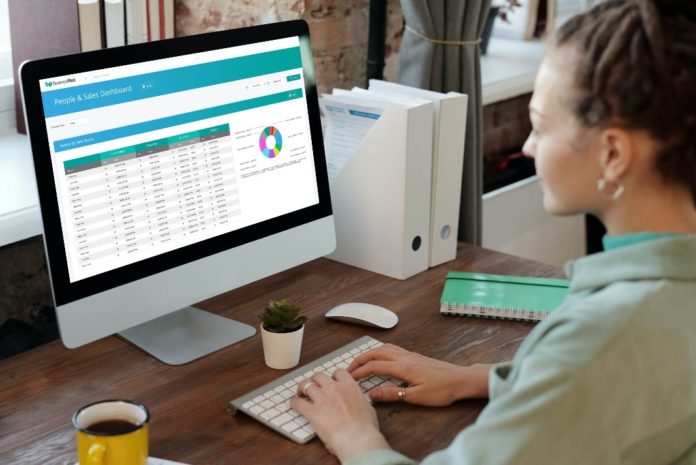 Business Pilot has launched a new dashboard, giving installers instant access to real-time data on how each individual area of their business is performing, from lead generation through to gross profit. The installer customer relationship and business management tool, also named Business Pilot, delivers a headline overview of each aspect of business' operation, and makes it easy to instantly pull out reports.
The system now includes an 'ops dashboard', which feeds in details of sales and banked cash, through to outstanding balances, orders, invoices fitted value, costs and gross profit. Each segment is automatically updated with every new sale, completed job or paid bill.
The tool also includes a marketing dashboard, which allows installers to track and compare the effectiveness of each campaign and individual marketing channel, helping to identify which channels work best. The 'sales' and 'people and sales' dashboards allow installers to understand the cost of acquisition of each lead, and to track how it progresses, including the performance of individual members of their sales team. A 'leads and products dashboard' also provides a headline overview of which products are selling and the source of leads.
"There's no fluff," explained Elton Boocock, Business Pilot's managing director. "Business Pilot records an immense amount of data about your business. But that's only useful if you can access it, cut it and understand it easily.
"We didn't want to overwhelm people with too much information. Instead, and based on our direct understanding of what it takes to run an installation company, we've picked out elements of management data that are key to running an effective retail business and packaged them in a format which makes it easy to understand how your business is performing. This includes real-time data against each of those indicators."
Business Pilot was launched in 2019. The tool was the product of a collaborative project between Cherwell Windows and Thames Valley Windows, and a two-year development programme with their digital partners.
The tool mobilises the power of cloud-based technologies, giving installers complete visibility of their operation, from leads and conversions to job scheduling, cost of installation, service calls, and financial reporting. Its new dashboard also pulls in data from Business Pilot's 'status progression' tool, launched earlier this year, which allows installers to map their lead-to-contract or contract-to-delivery process, digitising daily processes (read more about the launch of 'status progression', here.).
"The new dashboard also gives you real-time data on the status of leads and contract pipelines," continued Elton. "For example, one of the 'status dashboard' doughnuts will show you how many leads in a month are sold, their projected value, or where they are in the pipeline: 'quoted', 'quote followed up' or 'demo booked' etc. Another will show you the value of scheduled jobs, and the value of jobs that have status as being surveyed or allocated to a surveyor.
"Each dashboard is designed to give you a practical snapshot of the information you need to run your businesses effectively and profitably, without creating any additional requirement for data input or making things complicated. It's what you need to know, rather than what you don't."
To find out more, visit www.businesspilot.co.uk, email info@businesspilot.co.uk or call 0333 050 7560.