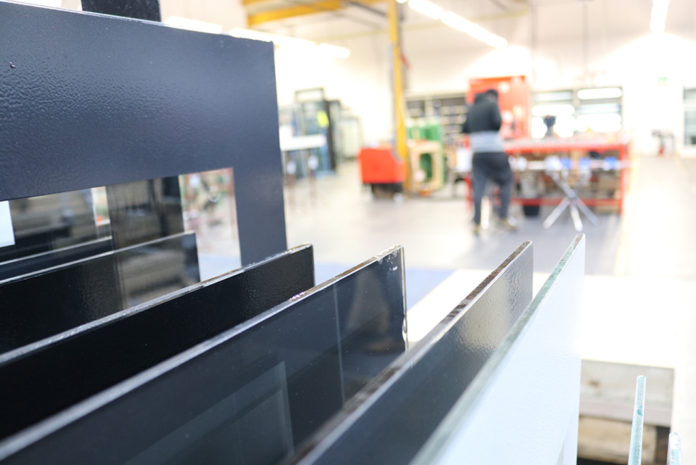 Specialist IGU manufacturer, HiTech Blinds, has agreed a multi-million-dollar deal with one of the US' largest window and door manufacturers.
Announced at the FIT Show, the deal will see HiTech supply its ultra slim 15.5mm integral blind in 21.5mm units, as part of its as yet unnamed US partner's strategy to target the 52 million window a year, US retrofit market.
Nigel Greening, owner of HiTech Blinds, said: "This is a very significant deal, giving us reach into an enormous market with an exclusive supply agreement for our proven 15.5mm slim line blind.
"The perception is that US market is simply about new build and off-the-shelf solutions. However, there is also a very strong home improvement and retrofit market, which our new partnership will allow us – and them – to access for the first time. The growth potential is enormous."
To support delivery, HiTech Blinds is in the process of setting up a new production facility in Sacramento, California. This will mirror its new 8,000ft2 facility in Peterborough, which the integral blinds specialist moved into at the beginning of the year.
"There isn't anyone currently in the US with the ability to manufacture a 7/8-inch unit with integral blind. We are going to mirror exactly what we do here in the UK – apply the same specialism and expertise in integral blind and high performance IGU manufacture – in an almost limitless market," Nigel added.
Also available with a 20mm blind for use in standard 28mm units, integral blinds from HiTech are available in nine standard colours plus a dual colour option, with white inside and anthracite grey outside. HiTech also offers any RAL colour on special order.
HiTech Blinds added the TRL90 aluminium rooflight at the end of last year. Fitted in exactly the same way as a 'standard' aluminium rooflight system, its' USP is an IGU featuring a fully automatic pleated blind. Operated via a wall mounted switch and remote control, this is opened or closed at the flick of a switch or press of a button, to provide privacy or to control the flow of natural daylight inside the property. This includes retracting completely behind a ceramic surround when fully closed, giving the HiTech Blinds TRL90 aluminium rooflight, exactly the same appearance as a 'standard' aluminium rooflight system.
The US home improvement market was reported to be worth $394bn last year, reporting annual growth of almost 6%. Individual homeowners spent on average more than $7,000 a year on home improvements, buoyed by house price inflation, increased equity and growing consumer confidence.