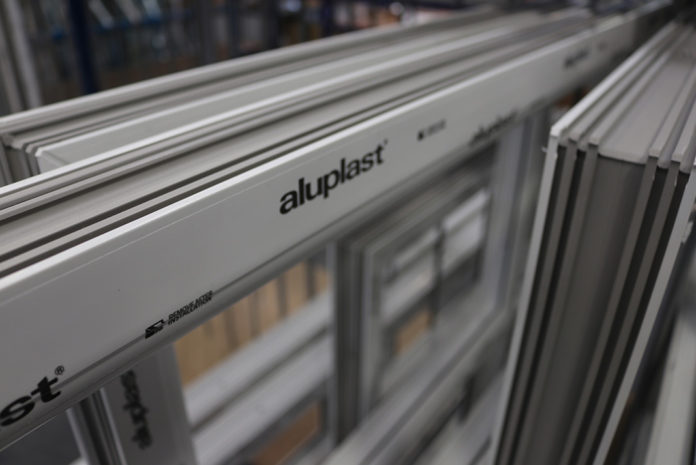 Aluplast has announced a multi-million-pound investment programme that will more than double its capacity within its extrusion and warehousing operations in Europe. This builds on its existing 60,000m2 manufacturing facility, with the development of a new 13-hectare site in Poland.
In addition, Aluplast is also doubling capacity at its headquarters in Karlsruhe, further increasing the German system's house's European and global manufacturing capability.
Ian Cocken, director of sales and marketing, Aluplast, said the investment programme was part of Aluplast's commitment to long term growth in the UK and Ireland: "The investment Aluplast is making delivers direct benefit to its customers here in the UK and Ireland, driving forward global leading product innovation while underpinning it with continuous improvement in quality and service."
Processing around 200,000 tonnes of PVC-U globally annually – which is reported to be the equivalent to 75% of the whole UK and Irish markets combined – with its worldwide customer base manufacturing more than 10million windows per year, Aluplast is said to be one of the world's largest PVC-U systems houses.
Despite this it remains a family-run and privately-owned business, something Cocken argues also delivers major benefits to its customers: "It's exceptionally unusual for a privately-owned business to operate on this kind of scale. This, however, delivers multiple benefits to UK and Irish fabricators and installers, first because of the stability it delivers – Aluplast doesn't have to answer to venture capitalists.
"Second, it has the depth of resource to continue to invest in product development regardless of fluctuations in 'local' national markets. In short, we're here for the long term," he said.
New product launches from Aluplast in the last year have included Woodec, a next generation foil which replicates the natural appearance of timber and the Aluplast flush sash.
Cocken continued: "We can genuinely deliver a step change in service and what is perhaps a welcome shift in expectation. Woodec offers the end user something tangibly different and that's a foundation on which to win business and command higher margins.
"It's the latest in a series of innovations delivered by a global leading research and development programme, which is delivering opportunities to the growing number of Aluplast customers in the UK and Ireland."