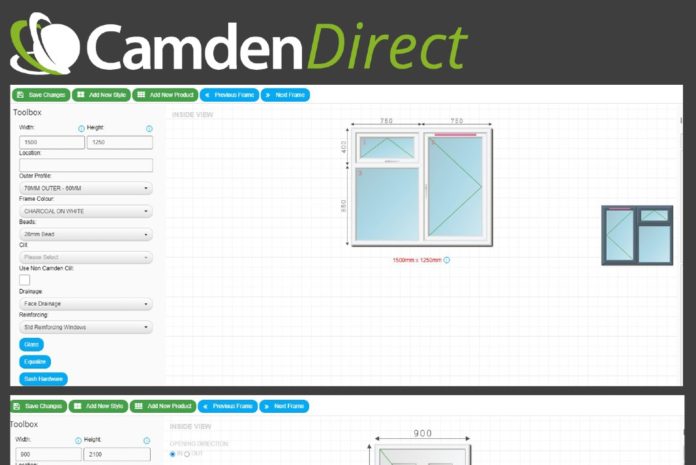 Manufacturer Camden Group has launched Camden Direct, its online customer ordering system, claiming to be the first window manufacturer in the UK and Ireland to have designed its own ordering system. Developed in-house, Camden Direct is an in-depth, technical window and door design system which is accessed through an online portal. The software is available to all of Camden Group's customers, offering full control over design, quotes and orders.
"We are proud to launch Camden Direct and believe it is a great tool for our clients," said David O'Connor, Camden's IT manager. "We listened to our customers and built the system with their needs at the forefront of the development process. We are excited to demonstrate this efficient system to our clients, and feel Camden Direct will make the order process a faster and simpler one."
Camden Direct's benefits include live visuals, multi-user access and formatted reports. The online ordering process greatly cuts out paper waste, the business claims, which is important as Camden strives to be more sustainable.
To further improve on customer service and stay ahead of the curve, Camden is now exploring options to add a customer dashboard to the software. The dashboard will include key information such as order delivery alerts, new product and feature releases, and sales and marketing information.
"We understand the importance of keeping up with technological advancements and have invested heavily in our IT systems to provide the best possible service for our customers," said Roy Harrison, Camden's head of sales. "We look forward to continuing with this attitude and are excited for the future of Camden."