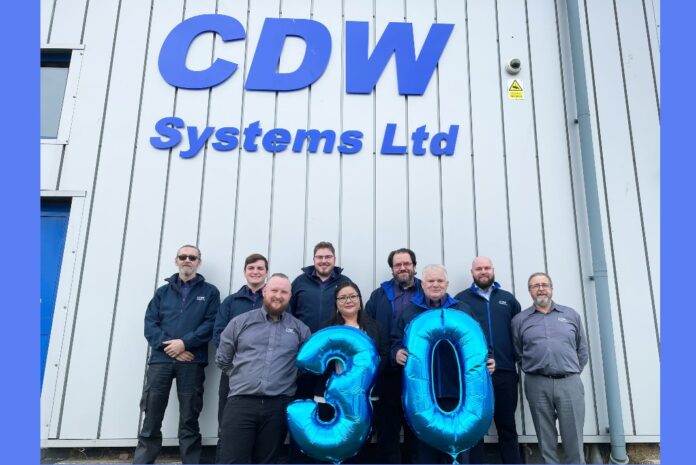 Aluminium fabricator CDW Systems is celebrating 30 years in business. The Gloucester-based company, part of the East Manor Group, has been manufacturing and supplying high-quality aluminium products for trade and commercial installers nationwide since 1992. It began as a manufacturer of shop front systems, expanding into curtain walling and high-end windows and doors. Through the years, the company has worked hard to develop its product range.
Jeremy Phillips, CDW Systems' group chair, believes that commitment that has seen the business lead the way for the last 30 years. "This is an incredible milestone for any company, and it's through the hard work, passion, and dedication of our team, past and present, that it has been made possible," said Jeremy.
"The reason we are still standing tall 30 years on is our quality range of products, combined with a commitment to delivering pro-active customer service built on incredible technical back-up and comprehensive pre-sales support," he added. CDW Systems' range includes products from all the major systems houses, including Technal, Reynaers, AluK and Smart Systems. It has been a supply partner for a broad range of projects across the UK.
In the last 18 months, it has bolstered its operation, rolling out new products and investing in new machinery. "It has certainly been a challenging last two years but, as always, we have made every effort behind the scenes to meet demand and ensure we are supplying our customers with the very best products and support," added Jeremy. "As a result, we're looking forward to another successful 30 years at the top."