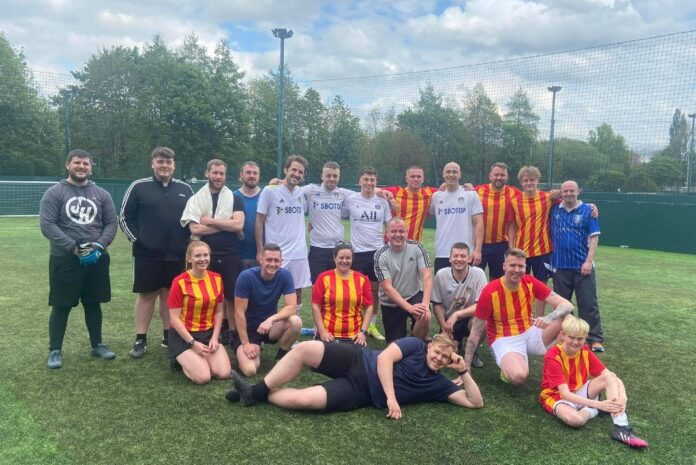 Trade supplier Northern Building Plastics hosted a charity football tournament on 7 May, raising £624 for Macmillan Cancer Support. Four 5-a-side football teams came met at Powerleague Bolton for the inaugural charity football tournament. On the day, £312 was collected, which NBP matched to make the total donation of £624.
The teams were made up from men and women working from each of the Northern Building Plastics Depots, plus one fielded from its Leeds headquarters. Kick off was at 1pm. Dduring the afternoon's mini-league, a series of 4 matches were played, culminating in an exciting final between Leeds and Hinckley.
An 8-8 draw was decided by a penalty shootout. Leeds took the trophy with a final tally of 7–6. Although runners up, the Hinckley team saw its player Lewis Shaw pick up the Golden Boot award with an impressive 15 goals during the tournament.
It remains to be seen whether Leeds will successfully defend the title in 2023, especially as there will be more teams involved due to the depot expansion programme. However, the trophy is theirs for 2022!
Steve Jones, Northern Building Plastics' director, said: "The inaugural tournament was a great success and the organisation of the event by the Bolton Depot was superb. It was a good opportunity to get all the depots together outside of work – and raising money for Macmillan Cancer Support made it even more worthwhile."