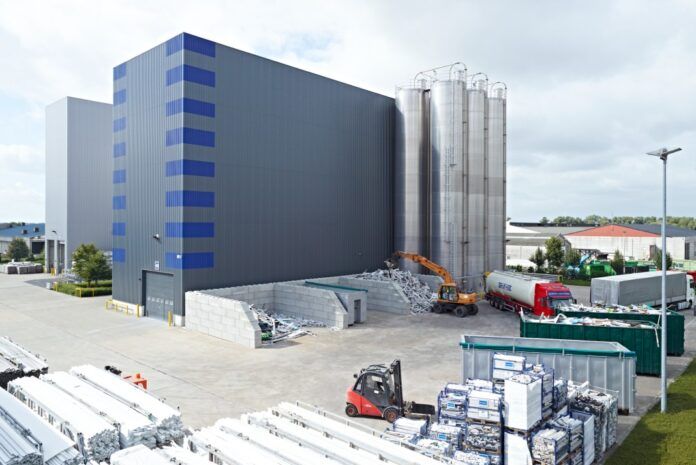 The Deceuninck team has reduced the business' operational CO2 emissions down from 673,095 tonnes in 2021 to 530,836 tCO2e last year – a decrease of 21%. The move puts Deceuninck significantly ahead of the target its leaders made through the Science Based Targets (SBTi) carbon reduction scheme last year, and is part of a wider pledge to cut CO2 emissions by 60% before 2030, from a 2021 baseline.
"We have a long way to go," said Rob McGlennon, Deceuninck's managing director, "but the progress that we have made in lowering the carbon footprint of our operations is impressive. It's a direct benefit to our customers because it makes the product that they sell greener and more sustainable, giving them a distinct commercial advantage.
"We've done the research. We know that sustainability directly influences homeowner purchasing decisions. We're giving our customers the hard facts to demonstrate to end users how what we're doing lowers our own and their environmental impact."
Rob continued: "A 21% reduction in CO2 gives us an answer to the question that every one of us is going to be asked, which is: 'What are you doing to lower your carbon footprint?' We know we have more to do, but it is a foundation for the future and something which we are committed to building on.
"It is also a foundation for our customers own sustainability stories. We are committed to supporting them in telling those stories."
Deceuninck launched its energy calculator in the spring. The tool is designed to generate retail leads by helping installers to demonstrate the energy savings that new windows and doors deliver.
The energy calculator tool was followed this with this autumn's launch of the new Deceuninck Carbon Calculator. This makes it easy for fabricators and installers to work out their carbon footprint using the operational data that they already hold, and includes tools to help them lower it.
In addition to this, the Deceuninck team has created of marketing materials with distinct positioning for B2B and B2C audiences. These include positional statements, sustainability brochures, plug-and-play website content, presenter packs, social media decks and showroom stands.
"The aim is to make it easy for fabricators and installers to realise the commercial advantages that sustainability delivers, to encourage them to embark on their own sustainability journeys," Rob concluded. For more information about Deceuninck, call 01249 816 969 or visit this website.