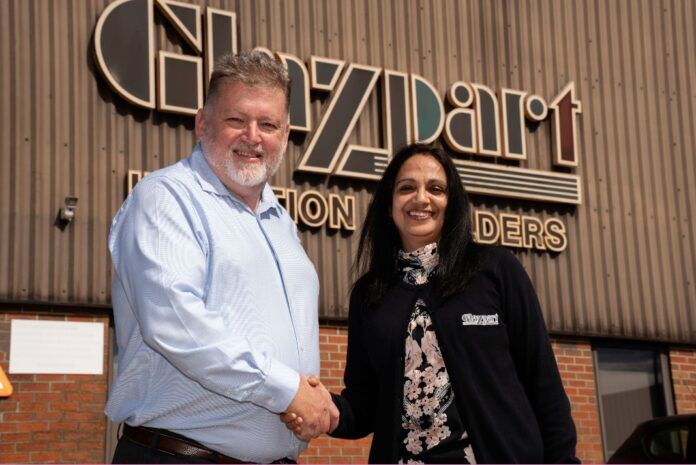 Leaders of Glazpart have promoted Fay Bibi to the newly created role of sales manager – custom and speciality products. "We are delighted that Fay will spearhead our specialist and bespoke products range," said Dean Bradley, Glazpart's sales director.
Fay has worked in the plastics manufacturing industry for more than 30 years, and has built extensive experience and knowledge in specialist custom and bespoke mouldings. At Glazpart, Fay's work on a portfolio of window components for locking, packing, fitting, toe and heeling, ventilating and assembling windows has improved and protected windows and doors during shipping, storage and installation.
In addition to Fay's substantial experience in product development, she has looked after some of Glazpart's top 100 UK customers and has helped grow Glazpart's account base within system houses, fabricators, installers and distribution businesses.
"I'm pleased to continue my career development in a new role that will expand within all of the sectors that Glazpart operates," said Fay. "I am looking forward to many exciting challenges ahead, working closer with customers and colleagues to develop Glazpart's product range."
Dean added: "Fay's experience in product and market development, and her expert knowledge, will be invaluable as we continue our growth strategies across all sectors. Given her successful track record at Glazpart, I am sure that Fay will excel in this new and vital role."
Fay is on the judging panel for GGP's Installer Awards, which are to be presented next March. The Installer Awards exist to showcase wow-factor design, exceptional workmanship and creative innovation.
The annual awards event offers businesses the opportunity to celebrate talent, promote excellence and inspire others within the fenestration and wider industry. To read more about Fay's judging role, click on this link to our earlier report. To enter GGP's Installer Awards, visit this webpage.