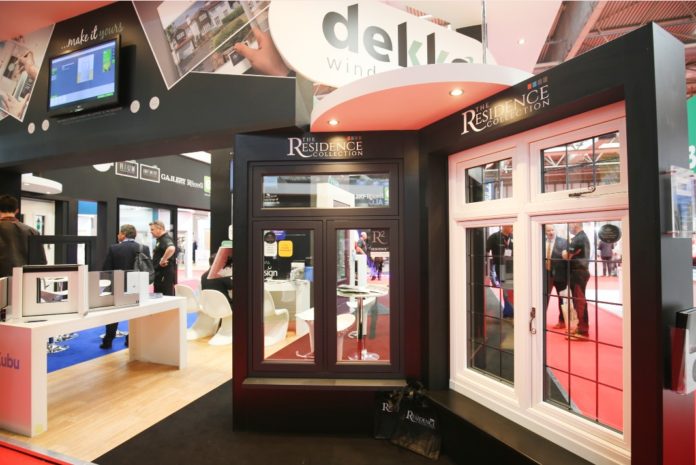 Despite the ongoing challenges facing the window industry supply chain, fabricator Dekko Windows has maintained a four-week lead time on its Residence Collection range, helping trade customers maximise the favourable market conditions. According to Dekko's sales director, Kurt Greatrex, a combination of investment in key areas, strong partnerships with key suppliers and general hard graft has enabled Dekko to keep lead times to a minimum.
"It's a very interesting time for the glazing industry currently," said Kurt. "On one hand, we're seeing demand on a par with the double glazing boom in the 80s – which is fantastic considering the industry is viewed by some as a 'saturated' market. But on the other hand, there's huge pressure on the supply chain and a lack of skilled labour, making it difficult for some companies to take advantage.
"At Dekko, we can't solve the labour shortage unfortunately, but we are working round the clock to keep our lead times to pre-Covid levels. We're pleased to still be supplying our popular Residence Collection range in just four weeks."
Kurt continued: "We're not immune to supply chain issues of course. Like all fabricators, we have had some difficulties. But we have made several adjustments to keep any disruption to a minimum. For instance, we've increased our stockholding, invested in people and machinery, put additional factory shifts in place and worked closely with key suppliers to ensure we get the materials we need. There's been a few bumps in the road, of course, but overall its very much 'business as usual' here at Dekko."
Dekko is the UK's largest fabricator of Residence Collection windows and doors. The company employs a Residence Collection customer service team, to ensure quotes are returned quickly and customer queries are answered promptly, as well as a dedicated manufacturing department.
The Residence Collection range includes three, high-performance flush sash windows – Residence 9, Residence 7 and Residence 2. Residence 9 and Residence 7 have been carefully designed to mimic a 19th century timber window, making them suited to older properties, while Residence 2 has a square, bold profile, for contemporary homes. For more information, call 0161 406 0055 or visit www.dekkowindows.com.