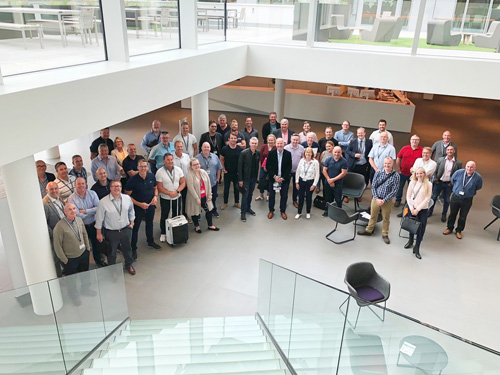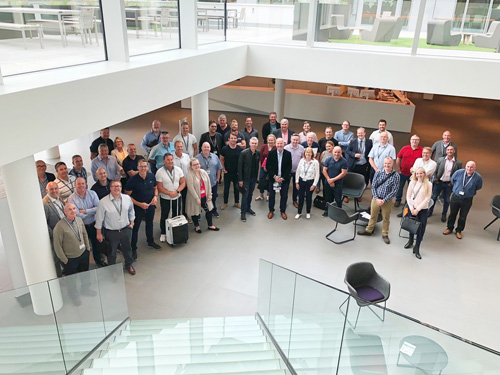 The three-day trip took Dekko customers – including Emerald Windows, Keswick Superglaze and McDermott – on a guided tour of the global headquarters of both Deceuninck and Reynaers. The group was able to go behind the scenes at both systems houses exploring the technology that helps shape both Dekko's seamless Infinity PVC-U collection and its Räum aluminium range.
"We wanted to take our customers to Belgium to not only reward their hard work and success but to give them the inside track directly from two of the industry's leading designers and extruders," commented Kurt Greatrex, sales director at Dekko. "We are really pleased with the trip's success and the positive response we received from our customers and we thank both Deceuninck and Reynaers for their hospitality.
"We're incredibly fortunate to have some fantastic customers across the country and incredibly strong partnerships. We have only been able to achieve this through a commitment to providing our customers with absolutely everything they need from cutting-edge products that meet the premium demands of the market to comprehensive service and support, whether it's our premium marketing package, our full technical assistance or events and trips like this."
Brian Robinson, managing director of Keswick Superglaze, commented: "We had a fantastic time in Belgium with Dekko getting a real insight into the origins of our product lines and the new developments that are coming on the horizon. We really want to thank Dekko for this great opportunity and the fantastic range of events they put on for us such as the factory tours and marketing seminar which will undoubtedly help us greatly."
Stephen McDermott, of McDermott Windows, said: "Our customers are really impressed when they know you have travelled to Belgium to learn more about where our products originate from – even the simple white window has a tale behind it!
"A big thank you to Gary, Kurt and the Dekko team for this fun and informative trip," added Martin Brett, managing director of Emerald Windows. "We had a brilliant time learning more about both Deceuninck's and Reynaers' operations and seeing a number of new ideas which could have great applications for installers like us."