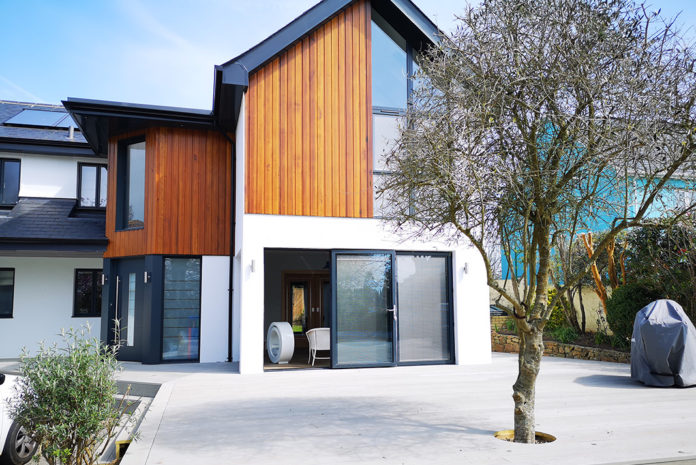 New figures from integral blinds specialist IGU manufacturer HiTech Blinds reveal exponential market growth as installers look to add value and margin in a second time replacement market.
This follows the announcement that HiTech Blinds has achieved record 44% year-on-year growth, attributed by its sales director, Ian Woolley, to increased market share but also wider growth in demand.
"We've picked up business from competitors but there's also been a more general market growth," he explained. "That's been driven by a number of factors. Integrated blinds are a natural fit with growth products including aluminium bi-folding doors where homeowners want minimalist design but still want privacy.
"And also, through their appeal in a second time replacement market as something tangibly different. We're also seeing an emerging retro-fit market develop. Collectively it's contributing to very significant market growth for HiTech and our customers."
This is backed up by figures from Palmer which highlights the importance of the second time replacement market, with 95% of UK homes already having replaced windows at least once by the end of next year.
HiTech Blinds offers integrated blinds in two sizes, a 16mm and a 20mm option, which means that they are suitable for use with triple glazing, Georgian Bars and slim 24mm energy efficient units, in addition to standard 28mm units.
The operational system of this core venetian integral blind offer uses a simple but highly functional magnet and guide rail system, lowering, raising and tilting the blinds using a single operation. This also employs a sophisticated gearing system which means that the blinds are raised or lowered twice the distance of movement of the magnets.
Hermetically sealed inside the IGU, the system also generates minimal resistance in operation. This reduces strain on the gearing guaranteeing through-life performance. This is housed in a slim 30mm and fully symmetrical profile, leaving only a minimal area visible once the window has been glazed.
The blind specialist also mechanically cycle-tests two blinds from each set that it makes each and every week to 10,000 repetitions. All products carry a 10-year guarantee and are available in nine standard colours plus a dual colour option, with white inside and anthracite grey outside. HiTech also offers any RAL colour on special order.
"Colour has assumed massive importance. The flexibility that we can offer in matching into frame colour means whatever your customers want, we can deliver it," Ian said.
"A 10-year guarantee is a real plus and it's been important in supporting our growth," Ian continued. "It gives our customers confidence that they're not going to get call backs and it gives the end-user reassurance that they're not going to encounter problems. That strengthens the sales proposition at point of retail."