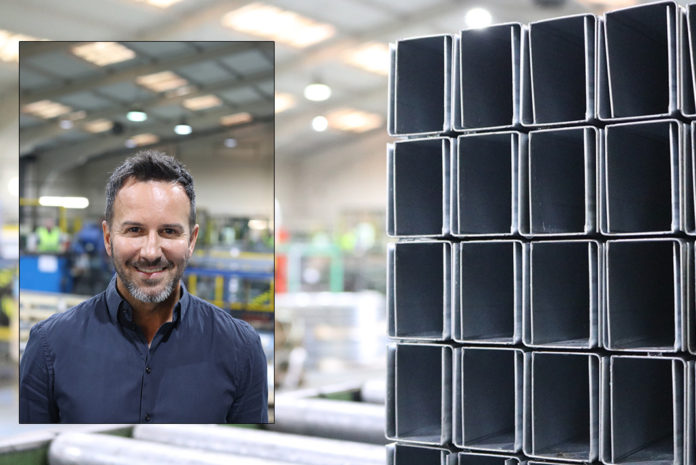 Anglo European has announced that it has received a series of independent test approvals on its PVC-U window and door galvanised reinforcements.
Conducted by Build Check, testing is said to have found that reinforcement options from Anglo European matched requirements set by Rehau, Veka and Liniar, for reinforcement – with weathertightness tests fully compliant with BS6375-1:2015.
Completed at the end of November, the series of independent assessments also found that both of the coating grades offered by Anglo, which include GZ275UK and GZ140EU met reinforcement performance criteria set out by the three leading systems companies.
"We're here to give fabricators options," said Paul Sullivan, managing director Anglo European Group. "The independent test results that we have got back from Build Check reaffirm what we're doing and demonstrate that the reinforcement we supply is equal to that supplied by systems companies, meeting and exceeding all of the criteria performance that they've laid down."
This means that across Rehau, Veka and Liniar, Anglo European can offer its customers access to reinforcement options fully tested to BS6375-1:2015, including air permeability tests in line with BS EN 1026:2016; water tightness to BS EN 1027:2000; wind resistance tests to BS EN 12211:2016; and exposure category classification in accordance with BS 6375-1:2015 (clauses 6, 7 and 8).
This is in addition to pre-existing approvals on Deceuninck and Swish and the 10-year guarantee offered by Anglo European on all steel reinforcements it supplies – regardless of which of two galvanised steel coating options they choose, GZ275UK or GZ140EU.
All reinforcements supplied by Anglo European are also manufactured in DX51D tensile strength steel – which is said to be exactly the same grade used in the reinforcements supplied by Rehau, Veka and Liniar.
With independent testing ongoing with BuildCheck on other systems, including Eurocell, KBE Profine and Profile 22, Anglo has said it expects to be able to announce further approvals in Q1 this year.
Paul said: "We offer a standard reinforcement at a standard tensile strength and grade of DX51D – exactly the same as the one supplied by Rehau, Liniar, or Veka. And then we give our customers the choice of either a GZ275UK, again as used by systems companies or a GZ140 option, which is coated to a European standard.
"Whichever option they choose, reinforcement complies with BS6375-1:2015. And whichever route they go down, we can supply it cut-to-size and direct educing wastage, eliminating labour overhead and cutting out handling costs."
Modelling by Anglo shows that its customers are already saving anywhere up to £200,000 a year by buying-in cut-to-size reinforcements direct, rather than going through their systems companies and cutting their own product. This is available in lead times of only three-days from point of order.
"It's been our message from day one," Paul continued. "As a fabricator you can go direct, buy your reinforcement from us, already cut to size, immediately taking out labour, and wastage from your business. It's an instant win.
"Product is fully tested across three systems with independent testing due to be completed on other systems early in 2020. The option is there to reduce overhead without compromising on performance and critically – to manufacture to the specifications set out by systems companies."