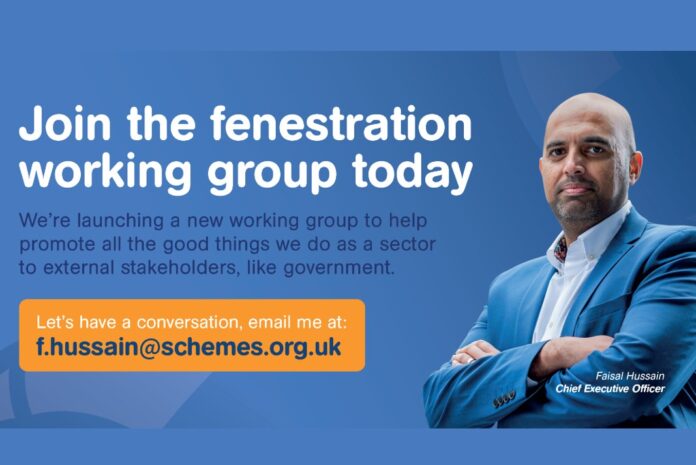 The Double Glazing and Conservatory Ombudsman Scheme (DGCOS) has launched a fenestration working group in an effort to enhance industry collaboration. To express interest, email f.hussain@schemes.org.uk.
"As an organisation, the DGCOS has always believed strongly in collaboration with our members' best interests at heart," explained Faisal Hussain, the DGCOS' chief executive. "We engage with and listen to our members so they can contribute and collaborate in industry topics and feel heard. This feedback is turned into actions that serve purely to raise standards, protect consumers and help our members' businesses stand out and thrive. We now want to expand this out to the wider industry. As an independent body, we are in a good position to lead this forward and remain impartial with the formation of the fenestration working group.
"I have seen first-hand all the best practice that take places within our sector and want the objective of this working group to be about promoting the good things that we do to external stakeholders, like the government. This isn't a sociable thing. The meetings will be online and structured to discuss what's happening and where we are going. It won't mean lots of time out of the business or a load of extra work. All you need to do is be part of the conversation so that together, we can tackle issues and make important changes that benefit everyone in the industry and make a real difference.
"The working group is open to anyone operating within the glass and glazing sector. I strongly believe that by working together, we can shape the future of our industry. If you want to be part of this future, please contact me directly to show your interest and join the other forward-thinking organisations who have already committed."