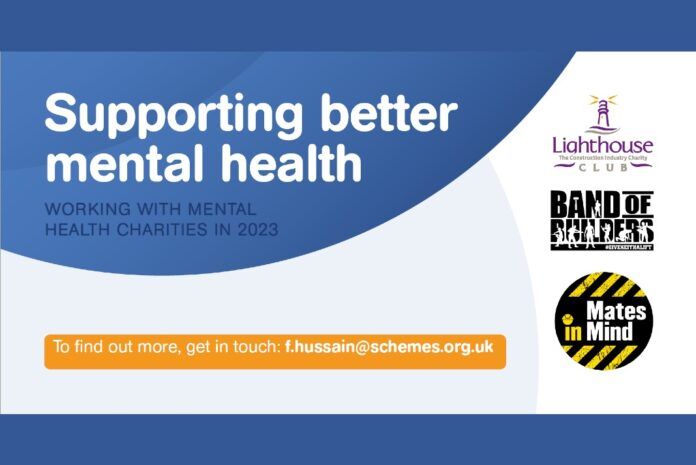 Faisal Hussain, chief executive of the Double Glazing and Conservatory Ombudsman Scheme (DGCOS), has continued in his commitment to promote better wellbeing and mental health within the window and door industry by announcing the DGCOS' partnership with three charities: Band of Builders, the Lighthouse Construction Industry Charity, (Lighthouse Club) and Mates in Mind. Faisal first launched a campaign last year on Blue Monday, making a donation to Mind and kickstarting a dedicated mental health survey for people within the glazing industry.
"The DGCOS is never afraid to address issues that others may prefer to sweep under the carpet," said Faisal. "Unfortunately, this time last year, mental health was one such topic. Over the past 12 months, we've dug deeper into the issue with the Glass and Glazing Mental Health Survey, and delivered proactive solutions such as our self care toolkit, which is designed to support installers to adopt a self care routine that can reduce or eliminate anxiety and depression, reduce stress, increase happiness, and more.
"As part of our journey, we engaged with charities that are trying to make a difference in the wider construction industry and started a conversation with Band of Builders, the Lighthouse Club and Mates in Mind to see how we can deliver support services that are tailored to our industry. Each charity offers different support. For example, Band of Builders runs the Big Brew, which we are hoping to roll out to trade counters and fabricators; the Lighthouse Club offers a huge variety of emotional, financial and physical wellbeing issues to the construction community, including a free and confidential 24/7 helpline, a text support service and a self support app. Mates in Mind raises awareness, understanding and supports organisations to take a proactive approach through learning and education, which we're hoping to develop into bespoke learning on the pressures of working in fenestration.
"The DGCOS is now a Lighthouse Club Company Supporter. We have already made a further donation of £250 to each charity, following our second Blue Monday campaign in January.
"It is fantastic to see that today, mental health and wellbeing are not so taboo, and are on the agenda for many industry events. But more needs to be done. By partnering with these three charities, the DGCOS will deliver a range of tools to help businesses, employers and individuals combat any mental health issues they may be facing."